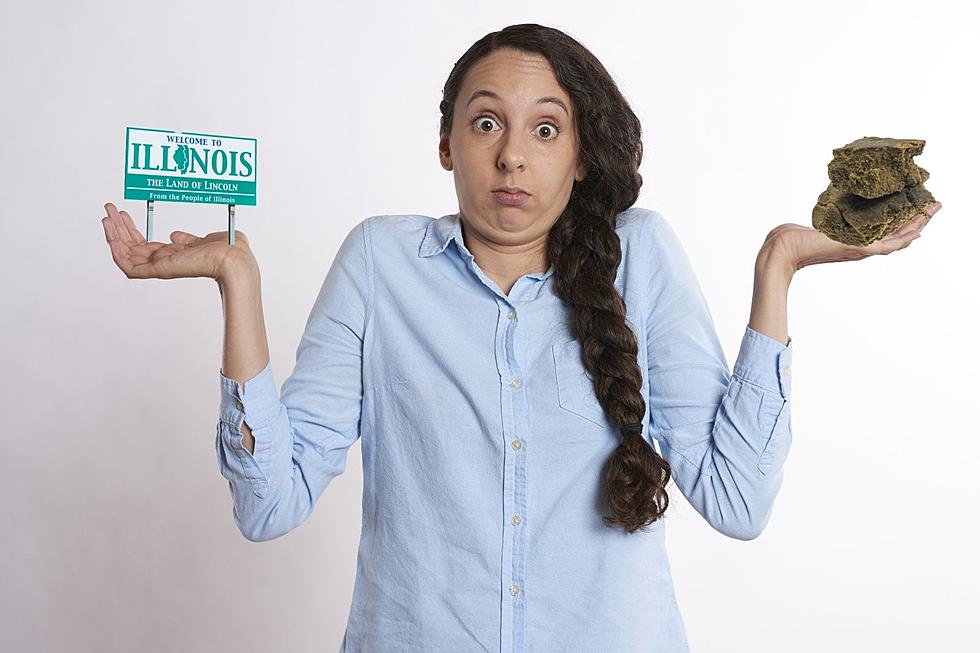 Does This Chunk of Hash Look Like Illinois? The Internet Says 'Yes'
Canva
Have you ever heard someone say they spent so much time online they got to the end of the internet?
I think I got to that point yesterday when I saw this on Reddit titled:
Chunk of Hash Looks Mysteriously Like Illinois
The post and the picture are exactly what you think. A chunk of hash that somehow kind of sort of looks like Illinois.
The top comment on the "mysterious" post is "I think you're just high."
Considering we live in the world of "I did some research..." I decided to do some too.
I grabbed this outline to help you out.
If you grab the pic of the hash and place this Illinois outline on top of it, I guess you can kind of sort of see it.
Oh, by the way, this is the hash that apparently looks like Illinois.
Do you see it? Nah, I don't either.
That must be some powerful stuff if it's making this Reddit user think their hash looks like Illinois.
Then again, if you turn it sideways it might just look like Nebraska.
Here are some pics of donuts.
10 Mouthwatering Pics of Doughboys Donuts
14 Of The Craziest Pizzas You'll See At Dimo's
10 Pizza Joints in Illinois So Delicious You'll Be Asking for Seconds
Not all pizza is created equally. Here are 10 examples of some of the best pizzas that all taste just a bit different from the rest in Illinois.
More From WROK 1440 AM / 96.1 FM