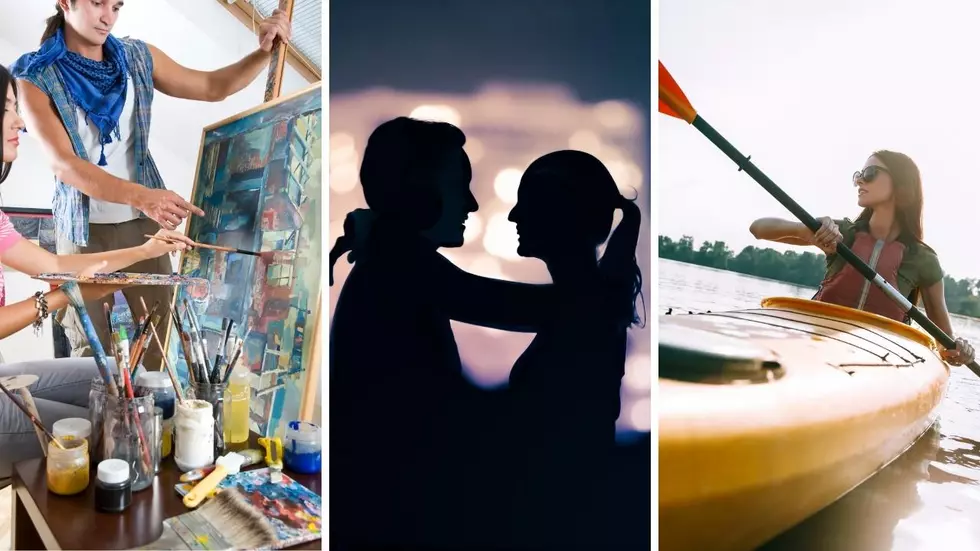 These Are The 5 Best Unexpected Date Ideas In Chicago This Summer
Canva
Say NO to boring dates and spice things up with a night to remember in Chicago!  Dating might be a pretty long, repetitive process but the dates themselves can be spectacular every time.
Before I moved in with my boyfriend, I was on Tinder quite often just looking to go on dates, socialize with new people, and potentially find a match who I could call my forever person.  Those dates dragged on forever, but I was too nice to cut the night short.  I never want someone else to go through what I did, so I came up with a list of awesome ideas you could suggest on your next date night out!
#1: Kayaking on the Chicago River
Paddle off into the sunset with your special date in kayaks!  If you've never kayaked before, this might be a great idea to get out of your comfort zone.  As a bonus, you can sightsee while enjoying your time on the river!
#2: Play with cats at a Chicago 'Catcade'
I'd instantly marry someone if they brought me here.  I've been to only one Cat Cafe and it was amazing, but an arcade + lounging with rescues? Yeah, leveled up your game here!  Just don't rush into adopting a furry friend just yet.. make sure your date is the right person to do it with!
#3: Drive-In Movie Theater in ChiTown
This is GOALS!  If your date doesn't bring you to a drive-in movie theater where you can cuddle in your car with tons of blankets and snacks, they aren't the one boo.  Chicago has some great Drive-ins you can go to and catch your favorite films!
#4: Try a Spray Paint & Sip class at Kedzie Plaza
Let's get messy & tipsy together!  Show your date your creative & fun side with a spray paint and sip class.  Crack a few beers, spray paint an original piece, and take home your canvas after the class.  Swap art pieces so your date can always remember you!
#5: See a Comedy Show at the Laugh Factory
This might not be something you ever thought of!  You can laugh with your date, have a few drinks, and maybe even find the stand up comedians' jokes kinda embarrassing... that could be a great way to find out your date's sense of humor without asking!
No matter what you do on your next date night, just remember to be yourself and have a great time!  Whether you go kayaking, to a nice dinner, or on an adventure of a lifetime, be safe and enjoy it!
Photos of Marvel Exhibit at Museum of Science & Industry in Chicago
Photos of Marvel Exhibit at Museum of Science & Industry in Chicago
5 'Must-Have' Chicago Hot Dog Experiences That Will Change Your Life
One look at these five Chicago hot dog spots and you will start to feel something move inside you. That's your hunger. Come eat and your life will never be the same.
More From WROK 1440 AM / 96.1 FM