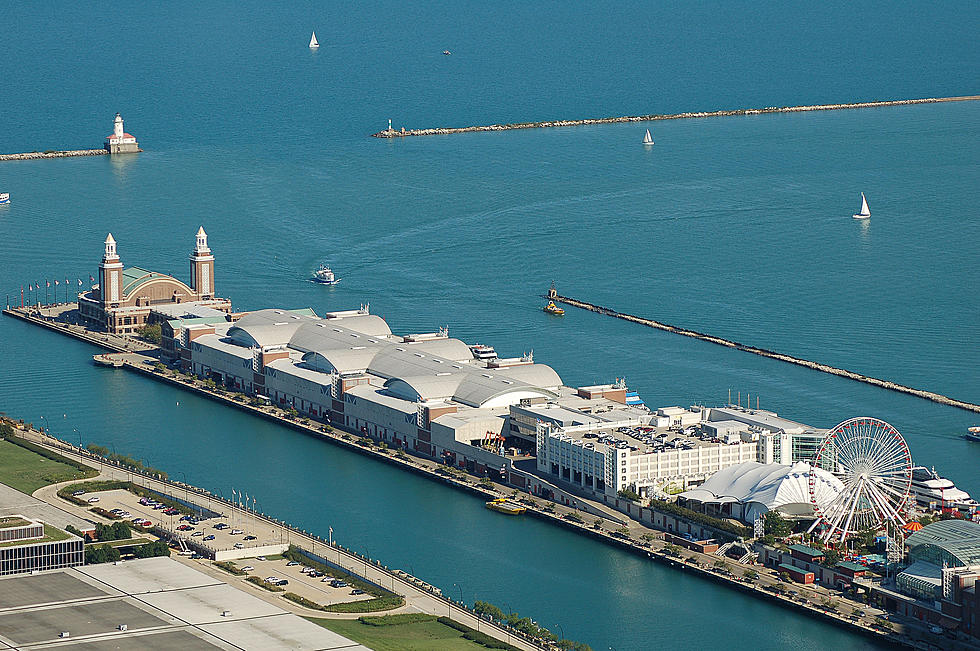 Chicago's Navy Pier Launches Free Summer Programs This Weekend
Navy-Pier1
This weekend, Navy Pier in Chicago launches its free summer programs.
Must-See Chicago Attraction
In my life, I have spent a lot of time in Chicago. My friends and family know that, so I am always asked about things to see when people visit the city.
When it comes to summertime, there is definitely one attraction on the top of that list. That is Navy Pier.
I have been going there since I was a kid. You can always find fun things to do there. Here are just a few...
What Is It
If you are not familiar with Navy Pier, here is a little background.
According to navypier.org,
"Navy Pier is where you go in Chicago for events, free public programs, attractions, culture, dining, shopping, and more. It's where fun lives large, whether you're a visitor or local, with family or friends. As a nonprofit organization, the People's Pier offers a diverse and eclectic range of activities and experiences that ignite the imagination, stimulate the senses, and allow your spirit to soar."
Free Events
The summer season kicks off this weekend. That includes summer hours which are 10 am to 10 pm Sunday through Thursday and 10 am to midnight on Friday and Saturday.
The unique thing about Navy Pier is they offer many free events for families to enjoy this time of year.
One of those freebies is fireworks. They are shot off on Wednesdays at 9:30 pm and 10:15 pm on Saturdays.
Some of the other free events include...
Neighborhood Artisan Markets
Live on the Lake Concerts
Skyline Sessions Concerts
There is always something for the whole family to enjoy.
For more info, HERE.
Video: Experience Navy Pier
Stay Overnight in an Old Illinois Wooden Shoe Factory
This Illinois Airbnb is a unique stay you won't forget.
Video: Rockford Discovery Center is fun for children of all ages, even adults!
More From WROK 1440 AM / 96.1 FM