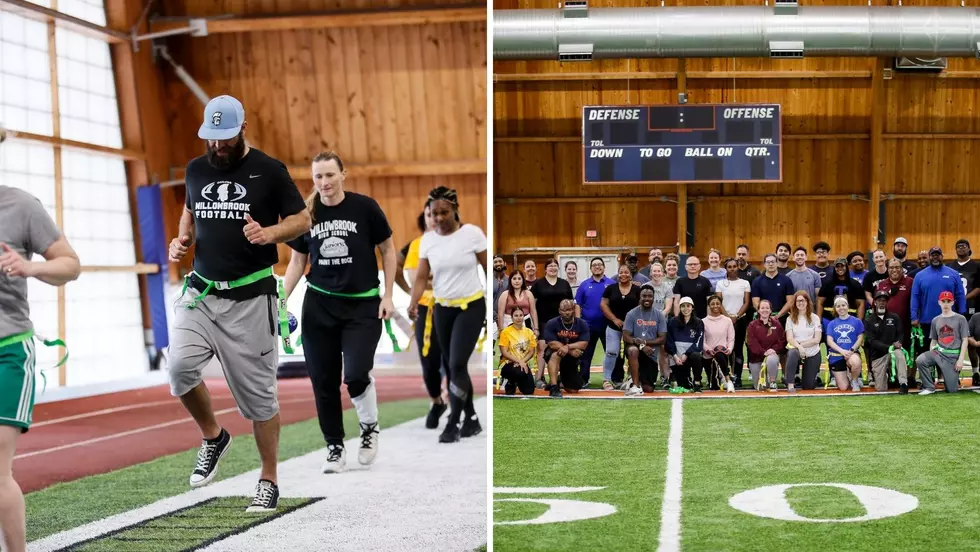 Chicago Bears Are Bringing Girls High School Flag Football To Rockford
The Chicago Bears and the Rockford Park District are teaming up to expand the Bears' girls high school flag football program to the Rockford area.
The Bears new head coach Matt Eberflus, who has two daughters of his own, will personally invest his own money into the program to ensure its success.
ChicagoBears - Bears Care, the team's charitable arm, will invest more than $140,000 in the girls high school flag football expansion. It will fully fund the launch of the Rockford-area league and provide cleats, head gear and equipment to support the nearly 30 new CPL teams; Bears head coach Matt Eberflus will also provide a donation to support CPL teams.
The Bears added that they will provide any additional funds needed to successfully run the program.
It looks like a great program that really prides itself in teaching the game and providing opportunities for young women to get started in a rapidly growing sport.
If you know someone that might be interested in participating in this program make sure they attend the FREE flag football jamboree being hosted by the Bears and the Rockford Park District this Saturday, May 21st.
The event will feature coaches from the Bears organization, including former Guilford player Carlos Polk, who will help attendees through drills that will get them ready for the flag football tryouts.
The event runs from 1030-130 and is at the Mercyhealth Sportscore Two.
Again, the event is free but pre-registration is required.
More information on the event and registration forms can be found here.
TACKLE THESE: Check Out the Best Uniforms In Each NFL Team's History
30 Different Types of Fans You'll See at a Chicago Bears Game
The NFL season is right around the corner. If you're excited to head back to Solider Field or maybe going for the first time, here are 30 different fans you'll see at this season.
More From WROK 1440 AM / 96.1 FM