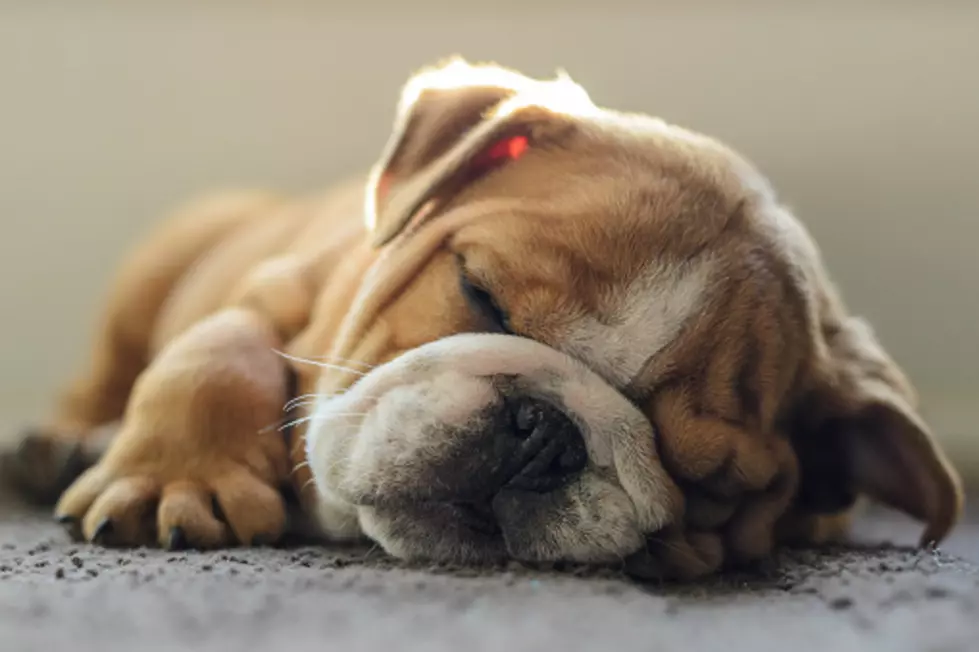 Aurora Police Say Couple Stole English Bulldog Puppy From Store
Getty Images
Employees at Furry Babies in the Fox Valley Mall told police the puppy is valued at more than $7,600.
If you're like me, after reading the headline on this story, you probably thought to yourself "Wait...a puppy costs $7,600?!"
You may have even repeated the question to yourself, as I did. $7,600? Really?
My first dog, Yogi, cost my parents $100. My dad never got over "spending that kind of money on a dog."
Maybe these folks were taken aback by the price-tag, too. That's why they decided to go ahead and steal the dog anyway.
Police said it appears the suspects used a fake identity to apply to adopt the puppy online, and then visited the store over the weekend. Police said they arrived at the store with a baby.

Police believe the suspects showed the clerks a fake ID and gave incorrect information, and eventually took off with the puppy.

Police released a photo of the suspects holding the dog in question. If you have any information on their whereabouts, contact Aurora police at 630-265-5500.
Apparently, English Bulldog puppies are a hot commodity among thieves:
More From WROK 1440 AM / 96.1 FM