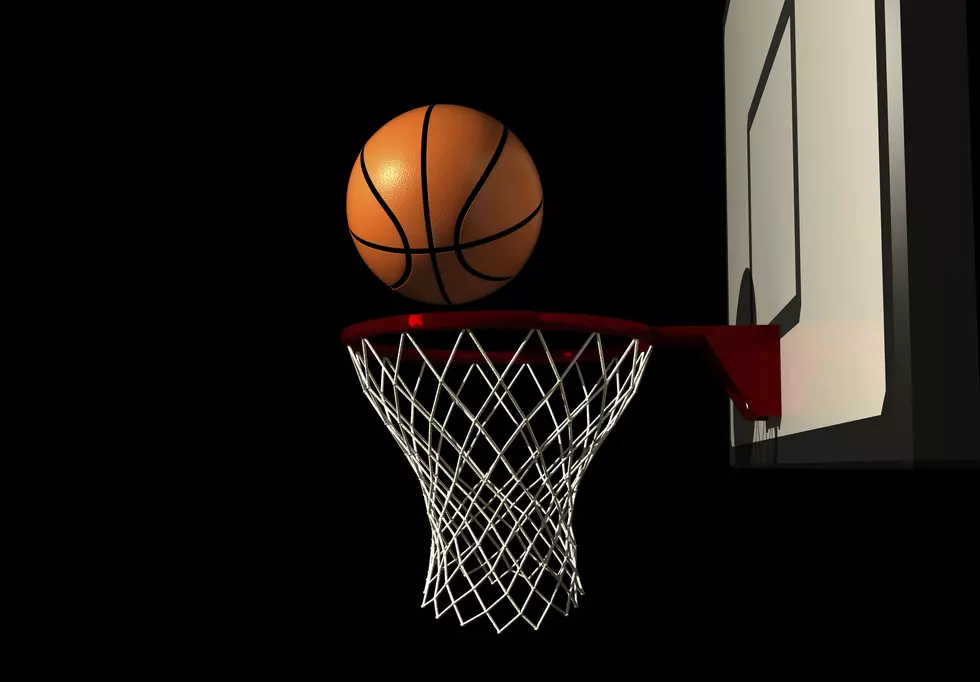 Auburn Out-muscles, Outlasts Belvidere With Rumble Looming
Orlando Rosu
Two teams were frustrated in Belvidere. Frustrated that the ball was having trouble going in the hoop. Frustrated at some unforced errors. Mostly frustrated about calls as fouls mounted on both sides slowing the game down mightily.
In the end Auburn was able to overcome their frustration. A 15-point halftime lead was cut to 2 with just a minute left by Belvidere, but the Knights ratcheted up the defensive pressure, turned the Bucs over, hit free throws, and left with a 49-41 victory.
Fans on both sides voiced their frustration in some of the calls as both teams hit the bonus in the third quarter, and coaches and players alike flashed that same frustration at times. That frustration distracted Auburn at times, but junior Terry Ford, who led Auburn with 15 points, said that the Knights need to learn to block out the things they can't control.
"We have to learn to just play through the calls," he said. "Every call is not going to go our way and we have to play through it no matter what the refs will call."
One thing Auburn did do was clamp down on the defensive end. Will Morris of Belvidere led all scorers with 18, but Auburn was able to keep the ball out of Austin Revolinski's hands, holding the senior to 5 points, all in the second half, and forcing him in to foul trouble with their ability to rebound on the offensive end.
"We tried to limit his touches and control his production on the court and we felt like we were able to do that," Ford said.
Rebounding played a big part in Auburn building up their lead. They were able to continually get second and third shots while limiting Belvidere to 1 shot.
Tenoah Tatum had 7 of his 10 in the first half while Maleek Jarrett scored 6 of his 9 in the first half, keeping the pressure on Auburn. Foul trouble limited their effectiveness in the second half but Auburn still kept the Bucs off the boards as the game wore on.
"Rebounding is key against (Belvidere)," Ford said. "They're a tough team and aggressive and they crash the boards a lot."
Despite the frustration, the win was big for Auburn. It keeps them a game behind Hononegah for second-place and allows them to get in to good seeding position for sectionals.
While it was common place just 2 years ago to play on Friday and then Saturday, that is not the norm in the NIC 10, but that is what Auburn (and the rest of the RPS 205 schools) face this weekend. Auburn goes from a tough road environment in Belvidere to the big gym at Rock Valley College to face a Jefferson team who knocked off Belvidere North 78-51. East, who knocked off Harlem 44-42, will face Guilford, who lost to Freeport. Those same matchups will also happen on the girls side, while the Rock Valley men and women will play Triton College in a big day of basketball.
For tonight, with a quick turnaround, Auburn can go to work on the next big game coming off a victory, learning a little more about their team and what the need to do as teams enter the stretch run before the tournament.
"We're learning how to play in these type of situations and these type of games and it will be an even tougher environment tomorrow," Ford said. "We need to work on the basics, defense, talking and making sure we're all on the same page."
More From WROK 1440 AM / 96.1 FM