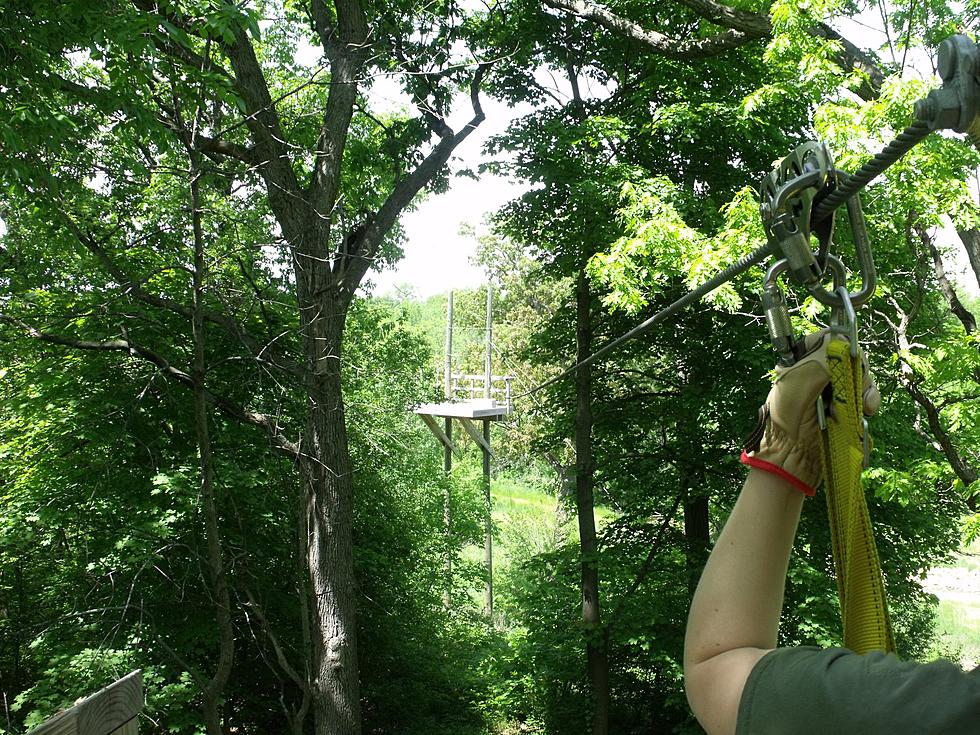 Zipline Park In Rockford Officially Opens For 2021 Summer Season
Photo From Zip Rockford Facebook Page
Officially open for the 2021 summer season is the Zipline Park in Rockford.
Summer Is Here
I realize according to the calendar, summer is not officially here yet but in my mind it is. I have been waiting months for this to happen. I am calling it, we are in summer.
For me, summer is Memorial Day until Labor Day, so in my world, we are all good. Plus, we have some serious summer weather starting. That is a good thing.
Flashback
Just a couple of years ago, the majority of people would rather be indoors with their noses in a screen, especially the kids. They did not care if there was a perfect day outside.
Last year, many activities and events were shut down so we were searching out things to do. That forced us to go outdoors and get creative. Families, children, and adults were all spending time together with nature. It was a beautiful thing.
I really hope that trend continues this year. There will be plenty of opportunities.
Time For Adventure
If you enjoy fun, adventure, and the great outdoors, Rockford has something special for you. It is a zipline park and it is officially open for the summer season of 2021.
From Rockford Park District Facebook Page...
Zip Rockford At Alpine Hills
During the winter, it is home for tubing and snowboarding, but in the summer that is where you enjoy ziplining in Rockford.
According to ziprockford.com,
"Zip Rockford provides an experience you will not forget, right here in your hometown. Check out our different tours to see which adventure is right for you! Fun for all ages within the weight range of 60-275 lbs. and a minimum height of 42"."
Sounds like another thing to add to my summer "to-do list."
For more info, HERE.
20 Outdoor Dining Options in Northern Illinois
20 great patios to enjoy lunch, dinner, and a cocktail.
Video: Making T-shirts at Rockford Art Deli
KEEP READING: 50 activities to keep kids busy this summer
More From WROK 1440 AM / 96.1 FM