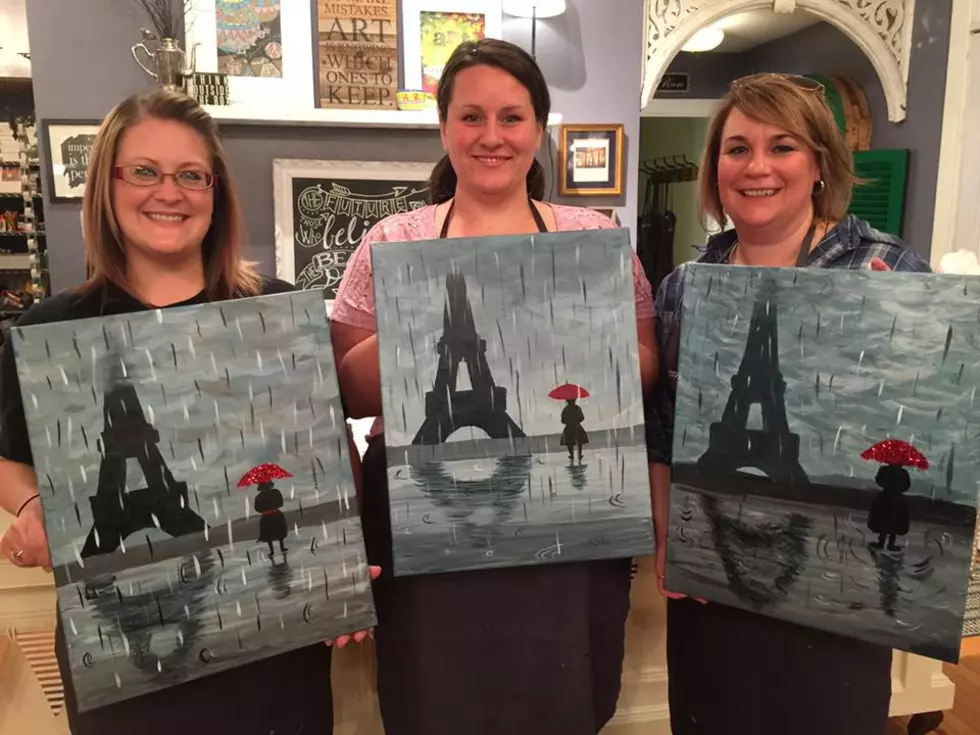 Your Painting Days Are Numbered For This Rockton Shop
Susan Tyler via Erika Palmquist; Townsquaremedia
If you've always wanted to do a paint party there's a great place in Rockton you should got to. My friends and I enjoyed our time there when we went.
However, I must warn you that your painting days here are numbered.
Inspired Life Art Studio announced yesterday on facebook that after a year of business they have the decided to close.

Aww man. that really sucks. I liked this place. It was quaint and cozy.
Just this past April my friends and I had a girls night there painting, drinking the wine and enjoying our tasty appetizers we brought for the event.
In fact,I have my painting (shown below) hanging in my office as I write this.
Dang! We were planning on doing another night too.
Well the good news of the bad news of the store closing is that it looks like we can do another "Girls Night" until February 2018.
The other good part of this unfortunate news is that owner, Tabitha Dougherty, said she will continue to hold paint party classes without the store front studio.
She stated in her announcement:
"I am not sure what the future holds, but I do not yet have plans for dissolving the business license for Inspired Life Art Studio, nor any of its online presence (Website, Facebook, & Instagram). So, while you might not be able to come to a workshop with me on Main Street in Rockton, you might see me hold workshops in other venues. Or you might see an online workshop option appear. I will plan to make such announcements regarding this right here and on Facebook."
Although, I'm sad to see the studio go, I glad to hear that the classes will continue.
If you want to get on one of these painting classes before the studio closes on Main Street in Rockton then don't put it off. Do it now! You will have a great time.
More From WROK 1440 AM / 96.1 FM