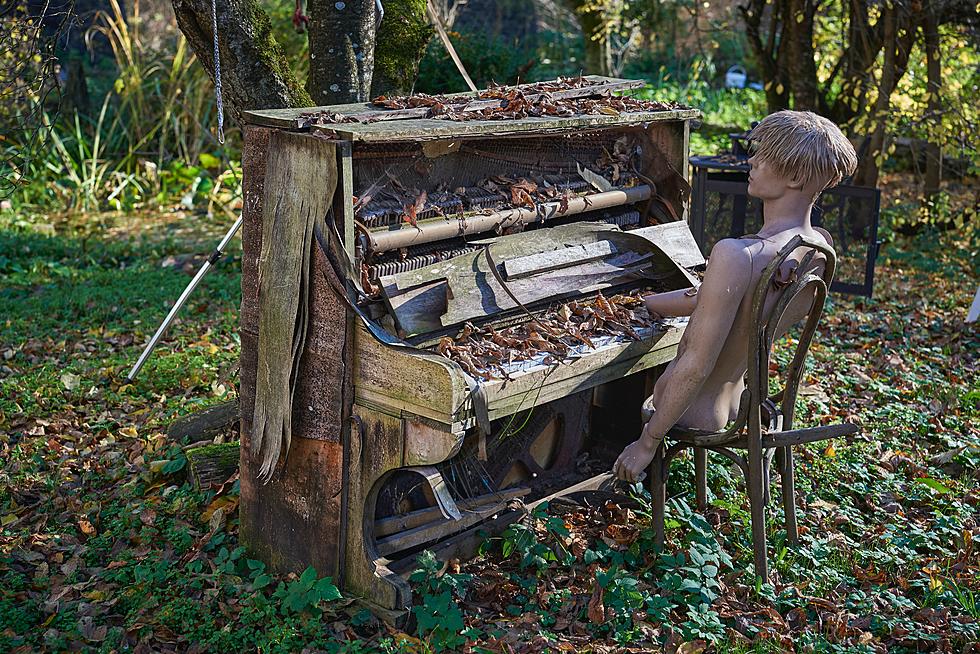 You'll Never Find These Things In Illinois No Matter How Hard You Try
Xavier von Erlach
Illinois is home to some strange things. Whether those things be abandoned buildings, condemned homes, or vehicles left stranded in fields, if you do some searching you will find items fitting the label of "strange."
The list and locations of oddities in the Land of Lincoln could go on and on, just search Facebook and you'll find groups like ILLINOIS Abandoned Images, one of my personal favorites. Don't join that group and ask where a picture was taken because it's about the group's rules.
There is an image, in particular, I am desperate to get a back story on, it's an old board sitting in a wooded area that has my mind puzzled. It's red with a white silhouette of a body painted on it. I want so badly for there to be a bizarre backstory on this item that appears to have been left to rot.
It's actually items like which inspired the item behind the gallery you're about to scroll through.
You're about to see some unique and bizarre objects you will likely never find in Illinois unless they have been recreated. Some of these things are works of art, others are architecture, and some are just... odd.
10 Things You'll Never Find in Illinois No Matter How Hard You Try
Again, you'll never find any of these items in Illinois unless they have been recreated. But, if there's something you snapped a photo of that is worthy of a share, you should send it to us through our mobile app. We just might use it for a future gallery.
How Many in America: From Guns to Ghost Towns
Can you take a guess as to how many public schools are in the U.S.? Do you have any clue as to how many billionaires might be residing there? Read on to find out—and learn a thing or two about each of these selection's cultural significance and legacy along the way.
More From WROK 1440 AM / 96.1 FM