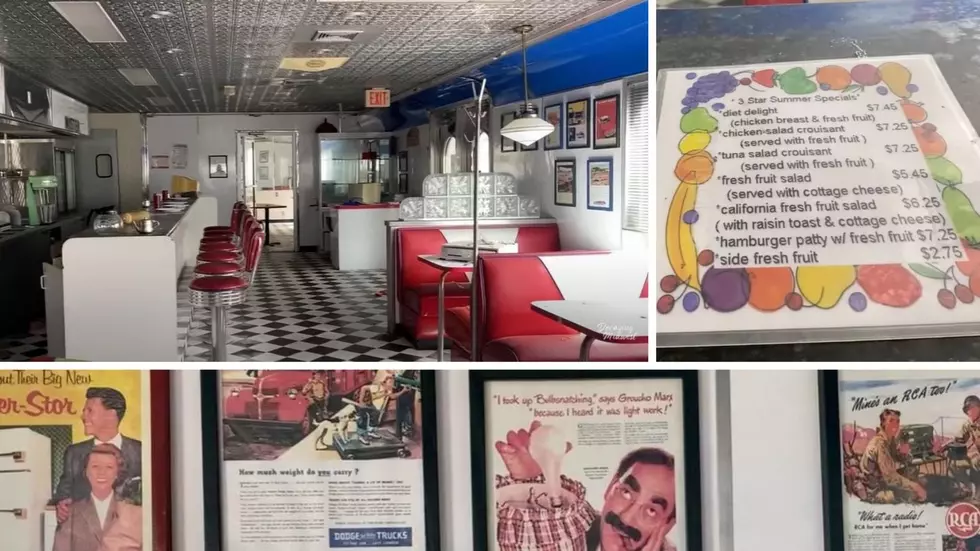 Retro Illinois Diner In Great Shape After Being Abandoned For 10 Years
Decaying Midwest - Youtube
I'm not totally sure how people find so many abandoned places that still have so much of the original business inside, but I'm here for it!
*NOTICE: By entering private/abandoned property you risk injuries, accidents, and possibly arrest.  Trespassing is not encouraged.  Enter at your own risk.*
Decaying Midwest, an Illinois explorer, found this incredibly well kept 50's themed diner in Illinois and let me just show you how CLEAN this place is for being abandoned for 10 years now!
What I love about this explorer is that he doesn't disclose some of the location of the places he visits because he doesn't want others to vandalize or steal anything inside the buildings.  Smart!
The stools are in AMAZING condition, they all still sparkle, too.
I remember those stools when I'd go with my grandparents to their favorite diners. Kinda nostalgic if you ask me!
Read More: Amazing Abandoned Mansion Left Untouched For 16 Years In Illinois
So this diner actually shut down in 2012, which isn't too long ago.
WOAH!  All the posters on the walls are in really good condition, I can't believe nobody took these with them when the diner shut down.
Just 10 years ago, this place was booming with customers getting their freshly made coffee and breakfast.
The coffee pots were sticky and had coffee residue inside when the explorer found them, maybe we'll think about going elsewhere for fresh coffee.
One of the cash registers still stands with the keyboard and mouse at the front of the diner.  Look at the size of that thing!
It's mind-blowing to me that none of the technology was updated considering 2012 had pretty advanced equipment for restaurants.
Take a look at the rest of the photos inside this abandoned diner below, it'll bring back memories from Sunday brunches you had with family way back when. Trust me.
Get the full tour here:
PHOTOS INSIDE ABANDONED RETRO ILLINOIS DINER
ABANDONED $20 MILLION BARRINGTON, IL MANSION
ABANDONED FACTORY IN ROCKFORD, IL FULL OF VINTAGE GOODS
More From WROK 1440 AM / 96.1 FM