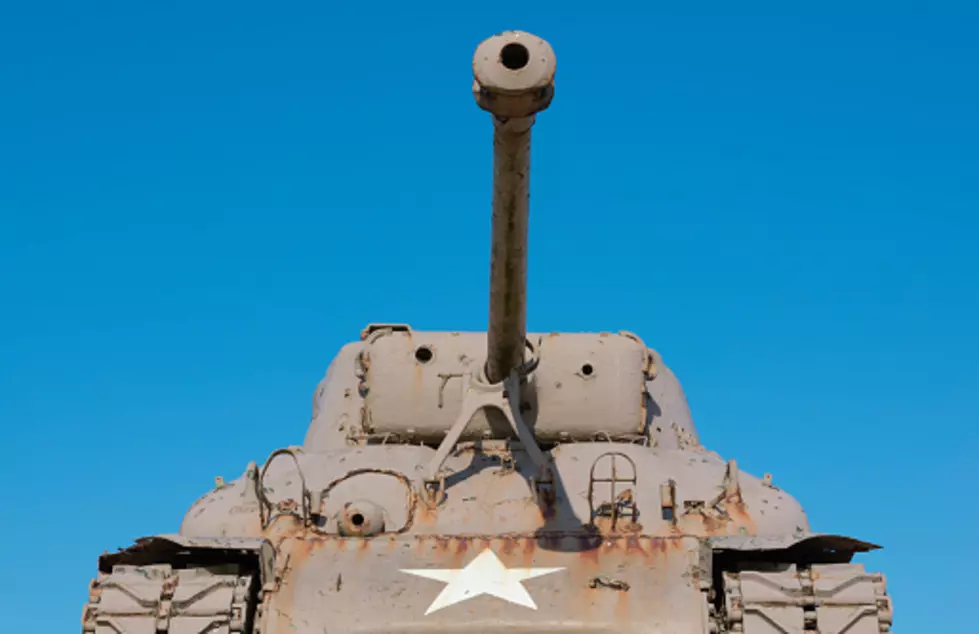 WWII Days at Midway Village is Coming Soon
Westend61, Getty Images
For those who want to get an up close and personal look at what Allied and Axis fighting men went through, there is no better place to be than Midway Village Museum next month, September 26th and 27th, for World War II Days. It's the one of the largest WWII re-enactments in the entire nation.
Some details, courtesy of Lonna Converso, marketing director at Midway Village:
World War II Days, a re-enactment including elaborate and realistic battles complete with tanks, artillery, armored vehicles, and exciting pyrotechnic displays, is an annual event on the Midway Village Museum 148-acre campus from 11:00 a.m. to 5:00 p.m. Saturday, September 26 and 11:00 a.m. to 4:00 p.m. Sunday, September 27, at Midway Village Museum, 6799 Guilford Road, Rockford, Illinois.  Saturday the battle shows are featured at 1:30 pm and 3:30 pm. Sunday the battle time is 2:30 pm.

This is one of the largest World War II era re-enactments in the United States with over 1,200 uniformed re-enactors from 40 states representing soldiers from the United States, Great Britain, France, Poland, Ukraine, Russia, Japan, Italy and Germany along with 70 to 80 vintage tanks, halftracks and other 1940s era military vehicles!   In addition to the action on the battlefields, enjoy the skirmishes in the Village and Woods, demonstrations and displays in the buildings, woods encampments and the ambiance of the beautiful venue.

New this year on both days, "Those Thrilling Days of Yesteryear" will theatrically re-create old time radio shows to bring visitors the best of the series all combined into an exciting 1940s star-studded parade of music, comedy and heartfelt sentiment and support for the boys "over there."

 
Elaborate 1940s displays in historical buildings on the museum property acting as the back drop of a European village during World War II
Encampments of Allied and Axis troops in the Midway Village woods and realistic skirmishes integrated in the historic village
Soldiers' base camps filled with period vehicles, tents and artifacts
Shop for World War II memorabilia from numerous vendors
Food and refreshments from five local restaurants available for purchase
Enjoy the Patton and His Third Army living historians group as they portray General Patton, General Eisenhower, and General Bradley, with special command post talks throughout the day.
A 1940s era USO-style swing dance 7 pm, Saturday, September 26. The public USO dance admission is $7 per person. Registered re-enactors and vendors are free with a wristband. Admission is paid for the dance at the door. No advance admission sales. The dance is held at the Indoor Sports Center, 8800 E. Riverside Boulevard, Loves Park., IL.
$14 adults; $7 for children (3 to 17); Midway Village Museum Members are Free.  The two-day pass is discontinued and no longer available for this event.  Tickets available in-advance online and in the Museum Gift Shop.  Tickets are also available for purchase at the gates on the event days.  Online tickets sales end Tuesday, September 22, 2015.
For a complete schedule of activities for both days, visit www.midwayvillage.com or call 815-397-9112.
If you've never attended, here's a look at last year's WWII Days:
More From WROK 1440 AM / 96.1 FM