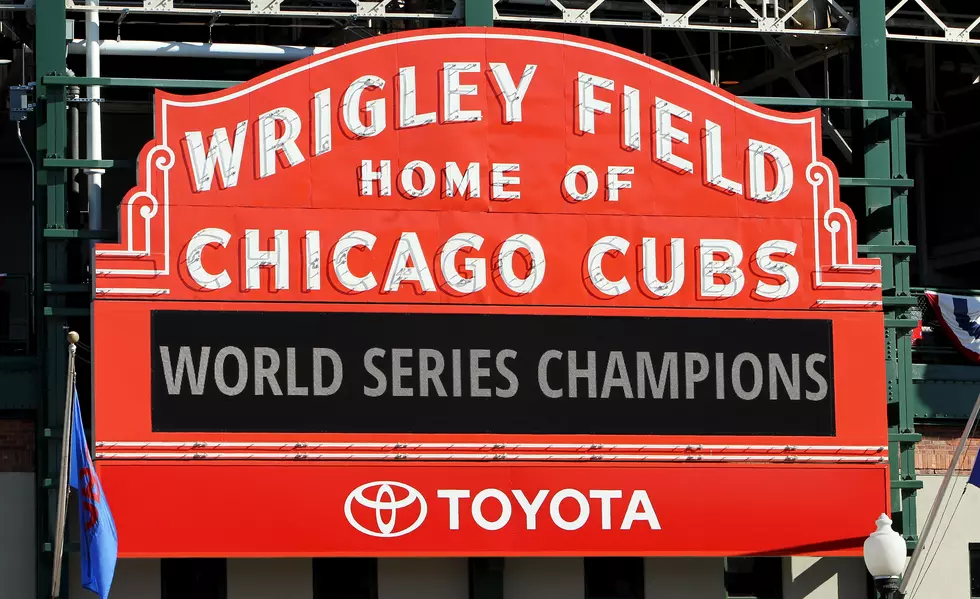 Wrigley's New Menu Item Lands on 'Crazy Ballpark Food' List
Getty Images
Forget hot dogs and pretzels, baseball stadium food just got way weirder.
To say I'm a weird eater would be an understatement.
My favorite foods are toast and ketchup, I eat tomatoes like apples and I eat apple cores. I feel like I should keep the rest of my weird eating to myself.
Let's instead focus on this crazy list of ballpark foods from USA Today.
The list includes some delicious items, like the Churro 'Dessert' Poutine in Toronto, and the Funnel Cake Sandwich in Arizona... but it also includes some gross looking stuff.
The Tuna Poke Bowl made me want to puke. Sorry, L.A... and while I can understand that someone out there wants a Taco Dog in Miami it isn't me.
Then Wrigley Field and the Chicago Cubs made the list with the 'Bao to the Pork.'
The sandwich is packed with 'hickory-smoked pulled pork, Asian sauce, pickled daikon and carrot, cucumbers and jalapeño relish on a steamed bao bun.'
Excuse me while I research 'daikon.'
While this seems like it might be a delicious item, I'm sorry but you're not a Cubs fan if you're ordering it at Wrigley Field.
More From WROK 1440 AM / 96.1 FM