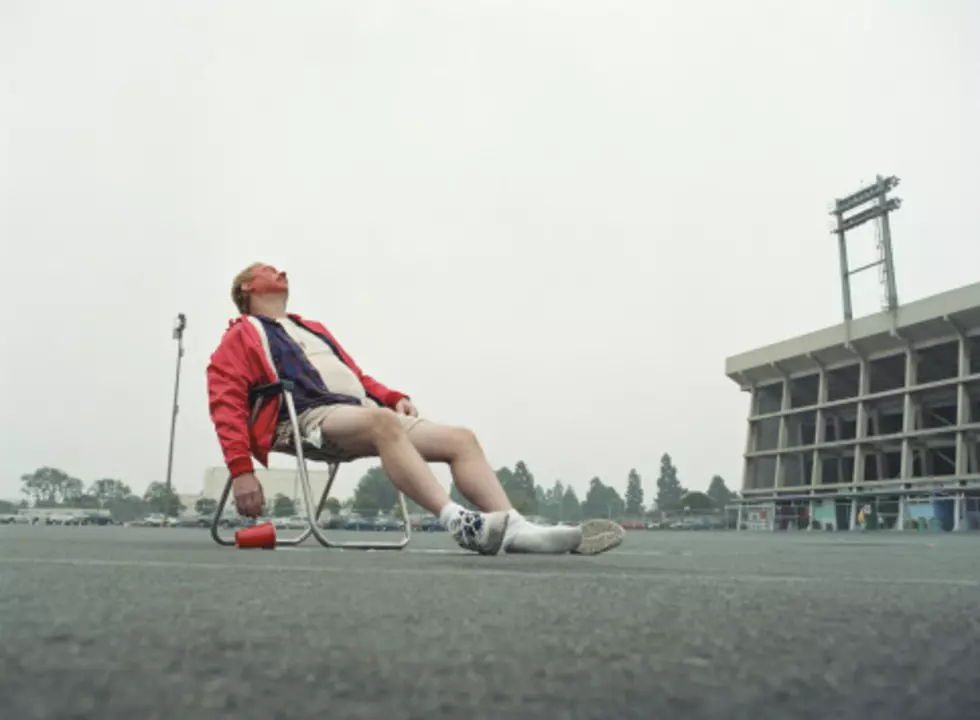 Wisconsin Man Slams 10 Beers, Burglarizes Brewers' Clubhouse
Getty Images
Pop quiz, hotshots:
You pour ten beers down your throat at a sporting event and end up passed out, face-down in the bushes outside the stadium. Upon awakening, do you...
Stagger into the parking lot, call an Uber, and go home to sleep it off
Get up and wander about Milwaukee looking for more beer and/or companionship
Find yourself some cheese and brats, immediately
Pull yourself to your feet and immediately break in to the now-empty stadium, looking for cool stuff and memorabilia to steal
If you answered "the last one, of course," congratulations! You're an understanding Milwaukee Brewers fan who has probably seen their last game in the Brewers' home ballpark.
Maybe It's Just Me, But Upon Waking Up In The Shrubbery Outside Am-Fam Park, I'd Get Out Of The Area Fast---Which Is Exactly The Opposite Of What Our Perp Did In This Case
According to the AP story, the un-named 25-year old man says that when he woke up, he got back into the stadium by pulling on a door until it opened up. Then, he headed directly for the Milwaukee Brewers clubhouse where he grabbed up things like a laptop, iPods, headphones, a passport, and a credit card.
But he wasn't done yet.
A jersey and a shaving kit were taken from manager Craig Counsell's office, and an equipment manager said a game-used hat, an autographed bat, a 45-year anniversary 1982 signed bat, a replica World Series ring, and keys to the team's Arizona spring training facility were stolen from his office. Two game jerseys and a bag with baseballs and pitching devices were taken from the coaches' locker room, according to the complaint.
Then, and only then, did the man call an Uber to take him home, complete with his duffle-bag full of Brewers stuff. His roommates later filled Milwaukee detectives in on what happened, and police say most of the stolen items were recovered.
This Is Not The First Time In Recent History That The Brewers Have Had An Uninvited Guest Show Up
In June of 2020, a far more malicious crime took place at the Brewers' home ballpark:
LOOK: These Are the Richest NFL players
To uncover the richest NFL players,
Stacker
consulted
Celebrity Net Worth
and ranked them by their 2022 net worth, calculated using a proprietary formula.
LOOK: The best minigolf in every state
Using 2022 data from
Tripadvisor
,
Stacker
compiled a list of the highest-rated minigolf courses in all 50 states including Washington D.C.
More From WROK 1440 AM / 96.1 FM