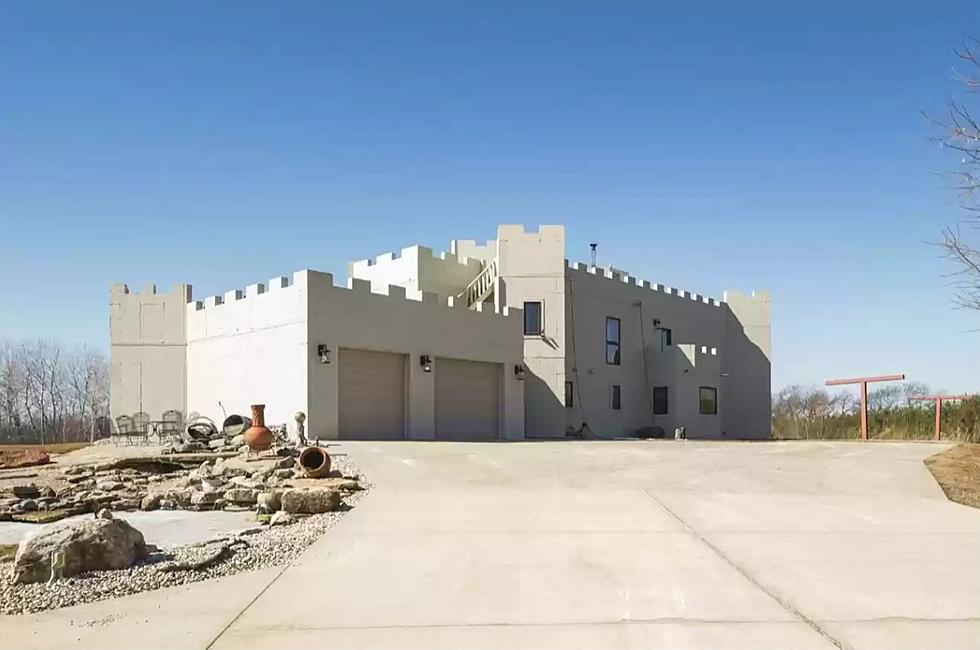 Wisconsin Doomsday Shelter is a Million Dollar Prepper Paradise
Tanya Trapp with Stark Company Realtors
Are you looking to literally "hold down the fort?" If so, this might be the place for you.
Located in Beaver Dam, Wisconsin, it was listed by Realtor.com over five years ago as one of America's primo survival shelters.
You read that right, this castle-looking home has been on the market since 2016, and apparently, the owners are having a hard time finding a buyer.
It could be the steep asking price for the place, or maybe it's just the market for doomsday preppers isn't quite as hot as it used to be.
The nearly 9,000 square foot home was originally listed for a whopping $1.5M over five years ago. Since then, it has been relisted six different times, and today's price is half of the original ask now at $746,920.
The home comes complete with four bedrooms and four baths. Here are a few more details per Realtor.com:
Featuring a wood fireplace in the master suite, rain shower guest bathroom, open concept modern home with 17 foot high ceilings. In floor heating in the attached garage & on the main level to the dry bar entertainment area. Private patio off of the office, outdoor entertainment area on the rooftop.
The listing also mentions the home would be a perfect Airbnb or VRBO rental. Based on the inside and overall look of the home, it seems like a no-brainer.
If you're not interested in renting or don't care for the inside vibe of the place consider this, Realtor.com says "this castle is a genuine fortress, with over 1,000 yards of concrete, hurricane-proof windows, passages, and safe rooms. It also comes with a bunker and 37 acres. Alas, there's no moat with alligators."
Ah, a moat. If this place only had a moat it would have been sold by now. If you're interested in this prepper's paradise, hurry. It's currently sitting as "pending" right now.
Wisconsin Doomsday Shelter is a Million Dollar Prepper's Paradise
The 100 Best Places to Live in the Midwest
20 Most Expensive Homes For Sale in Illinois Right Now
More From WROK 1440 AM / 96.1 FM