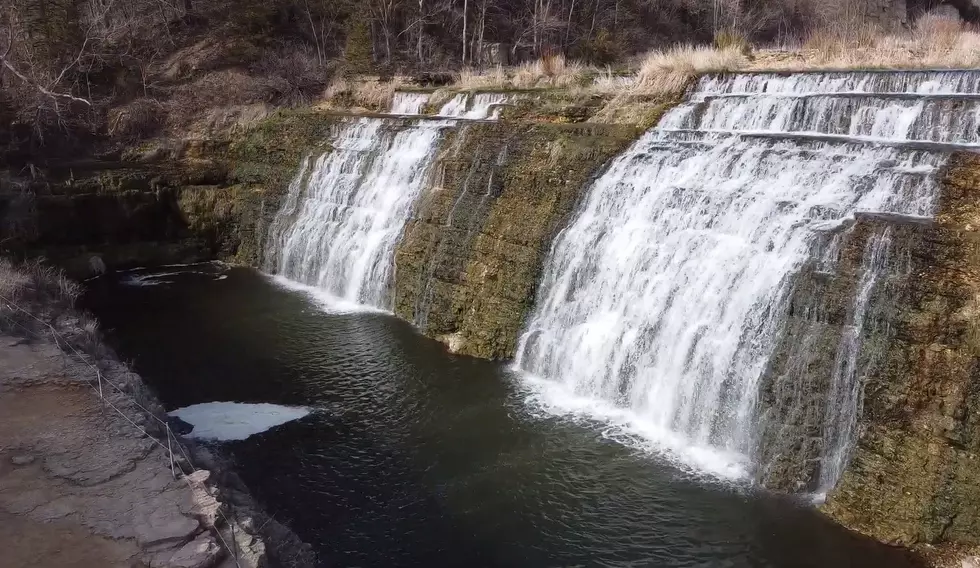 Thunder Bay Falls in Illinois is More than Worth a Road Trip
Filipina Journey In USA Vlog via YouTube
I'm a fan of waterfalls so there's a good chance that I'm not being objective about this, but I believe that Thunder Bay Falls in Illinois is more than worth a road trip. I'll attempt to prove my point of why you might want to bucket list this water sight.
There's some brand new drone video that was just shared from Thunder Bay Falls which gives you an idea of what awaits you.
Thunder Bay Falls is near Galena, Illinois. The Galena Territory describes it as "a scenic 225-acre man-made lake perfect for anglers and boaters who enjoy observing nature on leisurely cruises" and they're not wrong.
What kind of a road trip are you looking at? A not-bad 4 hour or so traverse to the northern part of Illinois.
I'm not alone in my fandom of Thunder Bay Falls. Visitors have raved on TripAdvisor of what an unexpected pleasure it was mentioning the quiet nature and what a great place it is to picnic in.
It's worth noting that the best time to visit is Spring or early Summer as waterflow in the fall months may be much less. If you're up for a stellar view of this 40-foot waterfall, make sure to check on information and updates from the Galena Territory website.
Nauvoo House that Looks Like a Castle Has Mississippi River Views
What It's Really Like Inside a Missouri Container Home
More From WROK 1440 AM / 96.1 FM