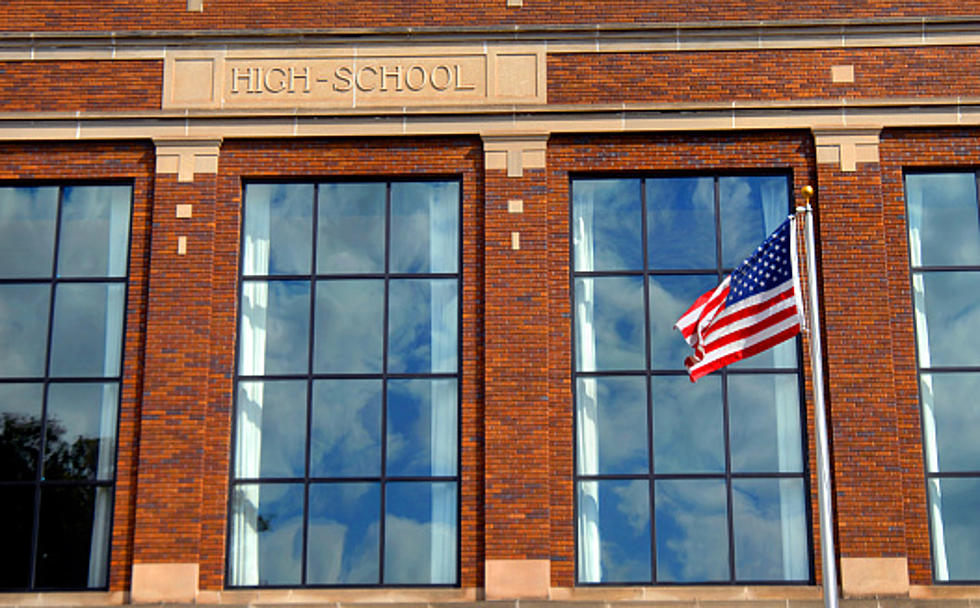 These 5 Illinois Schools Make Best High Schools In The U.S. List
Getty Images
If you want to send your kid to the very best high school in the United States, you should probably consider moving and reach out to a local realtor for some help with that. It's not that Illinois doesn't have some absolutely exceptional high schools, it's just that none of ours landed in the number-one spot.
On Monday of this week, US News And World Report released their fall rankings of the best high schools in America, and they have Early College at Guilford in Greensboro, North Carolina sitting in their top spot as best high school overall. Early College bumps the previous #1 high school in the nation, Thomas Jefferson High School for Science and Technology in Alexandria, Virginia, to the #5 spot.
You're probably not interested in moving all the way to Greensboro, so let's get into the Illinois schools that are ranked among the country's best high schools.
The Same 5 Illinois High Schools That Made The US News List Earlier In The Year Are Still On It, But Their Positions On The List Have Changed
And while you probably don't want to move to the east coast to enroll your kid in the nation's #1 ranked high school, you don't have to go far to reach the high school ranked number-two.
Signature School, an Evansville, Indiana high school, is listed on the US News list as the 2nd best high school in the country.
Here In Illinois, These 5 High Schools Get The Thumbs-Up From US News And World Report For Being The Best In The State
As I mentioned, these 5 also made the list earlier in the year, but this time their positions on the list have changed. Here are the 5 schools, first with their current ranking and then their previous ranking:
If you have cash to burn and want to send your student to the world's most expensive high school, you'll need to head to this place in Switzerland:
See How School Cafeteria Meals Have Changed Over the Past 100 Years
Using government and news reports,
Stacker
has traced the history of cafeteria meals from their inception to the present day, with data from news and government reports. Read on to see how various legal acts, food trends, and budget cuts have changed what kids are getting on their trays.
More From WROK 1440 AM / 96.1 FM