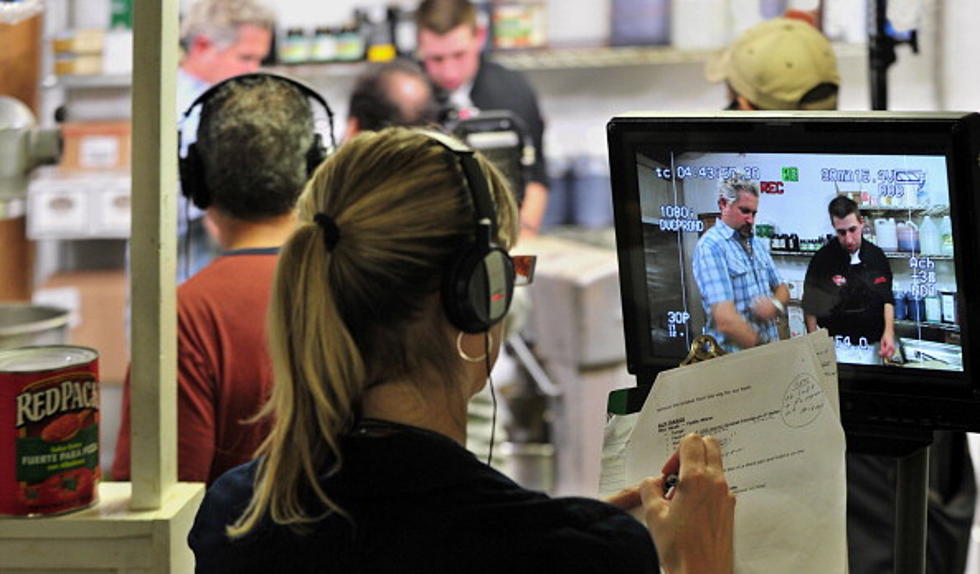 The Best Illinois Restaurant From "Triple-D" Isn't Far From Rockford
Getty Images
As I've mentioned before, we're huge fans of Guy Fieri and Diners, Drive-Ins, and Dives in my house, often leaving it on in the background as "comfort television." But, did you know that Guy and "Triple-D" have visited 40 Illinois restaurants?
After nearly 40 seasons (they do multiple seasons per year), Diners, Drive-Ins, and Dives has visited more than 1,250 food joints across America, and it's only natural to assume that some places are better than other places. Which Illinois eatery gets the nod as the best of all the Illinois Triple-D spots?
Website Takes A Look At The Top Triple-D Spots In All 50 States
Running down all 1,250 restaurants that the show has visited, and then ranking them from best to worst is apparently way too big of a job to take on, so Mashed.com decided to rank the 50 best spots, one for each state, that have made it on to Diners, Drive-Ins, and Dives. Here are just a few Illinois joints that Triple-D has visited:
Charlie Parker's, 700 North St Springfield, IL- "The Horseshoe: huge combination of anything you can think of on 2 pieces of bread."
Dell Rhea's Chicken, 645 Joliet Rd. Willowbrook, IL- "Chicken." Wow, never would have guessed that Dell Rhea's Chicken would specialize in...chicken. Thanks, Guy.
Chuck's Southern Comfort Cafe, 6501 W 79th St Burbank, IL- "a bbq joint brings southern cookin' to the locals with favorites like cajun meatloaf and chicken fried chicken."
Vito & Nick's, 8433 S Pulaski Rd Chicago, IL- "Stuffed crust Italian-style pizza."
Garifuna Flava Caribbean Cuisine, 2518 W 63rd St Chicago, IL- "a Belizean place serving classics like king fish in gravy with mashed plantains."
Nana, 3267 S Halsted St Chicago, IL- "a family-run restaurant putting a twist on biscuits and gravy - with free-range duck."
Paradise Pup, 1724 S River Rd Des Plaines, IL- "Off-the-hook hamburgers and hot dogs."
The Shanty, 38995 N Us Highway 41 Wadsworth, IL- "Traditional American fare."
Mashed.com Selected Kuma's Corner As Illinois' Best Triple-D Restaurant
Kuma's Corner, located at 2900 Belmont Avenue in Chicago, gets the nod for being the best in Illinois' Triple-D visited eateries. The heavy-metal themed joint was doing great before Guy Fieri stopped by, but it's gone super-nova since then.
Guy Fieri reportedly called their Black Sabbath Burger (seasoned with blackening spice and loaded with chili and pepper jack) "up there in the top five burgers on Triple-D." This one is also no longer on the menu, but with Kuma's Corner earning accolades like Chicago's Best Burger and being named one of the best burger spots in America by Food Network, you really can't go wrong picking anything off their menu.
10 Reasons Why Rockford Pizza Is The Best Pizza
Rockford's Three Most Criminally Overlooked Restaurants According To Yelp
More From WROK 1440 AM / 96.1 FM