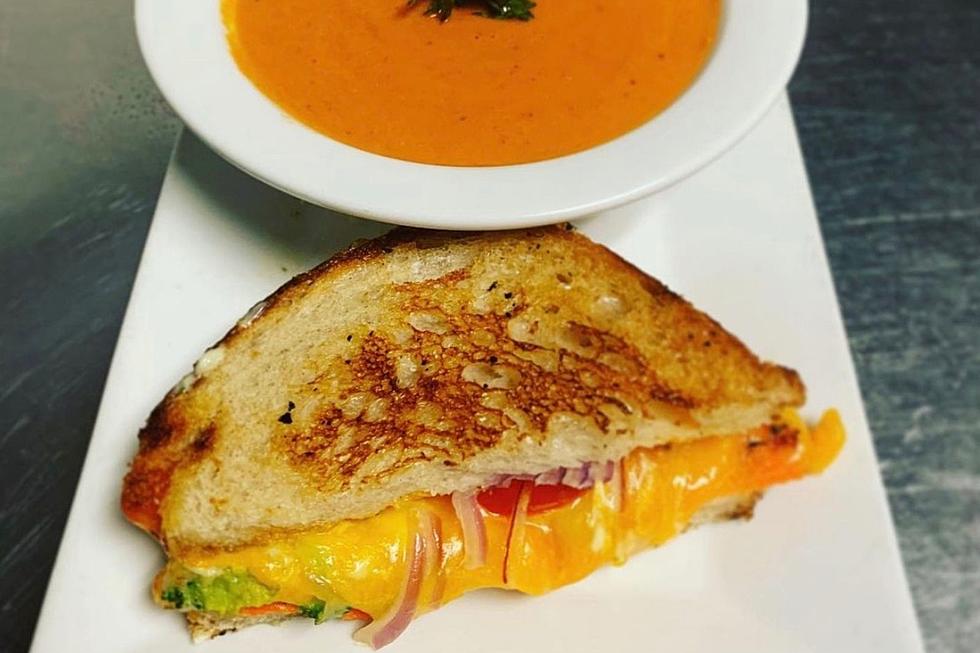 The Best Grilled Cheese in Wisconsin is Stuffed With Deliciousness
alchemymadison Instagram
There's no surprise that Wisconsin's best grilled cheese is kind of extra.
I think you've really won at life when you realize the tastiest grilled cheeses aren't just cheese and bread. Sure cheese and bread is one of the life's greatest food combos. But why limit yourself?
One of my favorite ways to spice up a grilled cheese is to throw in some tomato and bacon. Also, you HAVE to make sure your sandwich is filled with delicious types of cheeses. Why have one type of cheese when you can have ALL the cheese?
Obviously Wisconsin is down for some serious cheese. But this Wisconsin cafe doesn't stop at cheese. Let's break down Alchemy Cafe's grilled cheese that a new survey dubbed "Wisconsin's Best Grilled Cheese".
The Stuffed Grilled Cheese includes ...
BROCCOLI, ROASTED CARROTS, TOMATO, RED ONION CHEDDAR AND SWISS WITH CILANTRO PESTO
SAUCE ON TOASTED SOURDOUGH.
I'm sorry, but is anyone else drooling? Look at this thing.
The yummy goodness is literally pouring out of the sandwich. Reviews online describe the sandwich as ...
10/10 stars AMAZING.
So if you're a grilled cheese lover, you need to try this unique eat.
They also have this crazy reuben, check this out -
KIMCHI REUBEN –CORNED BEEF BRISKET WITH SWISS CHEESE, KIMCHI AND LEMON GINGER RUSSIAN DRESSING ON TOASTED CARAWAY RYE
How yummy does that sound? You'll never look at a reuben or grilled cheese sandwich the same way again.
And of course, it is Wisconsin, so they obviously have a Friday night fish fry that looks delicious.
LOOK: 15 Discontinued McDonald's Menu Items
37 Rockford Stores & Restaurants We Want to See Make a Comeback
More From WROK 1440 AM / 96.1 FM