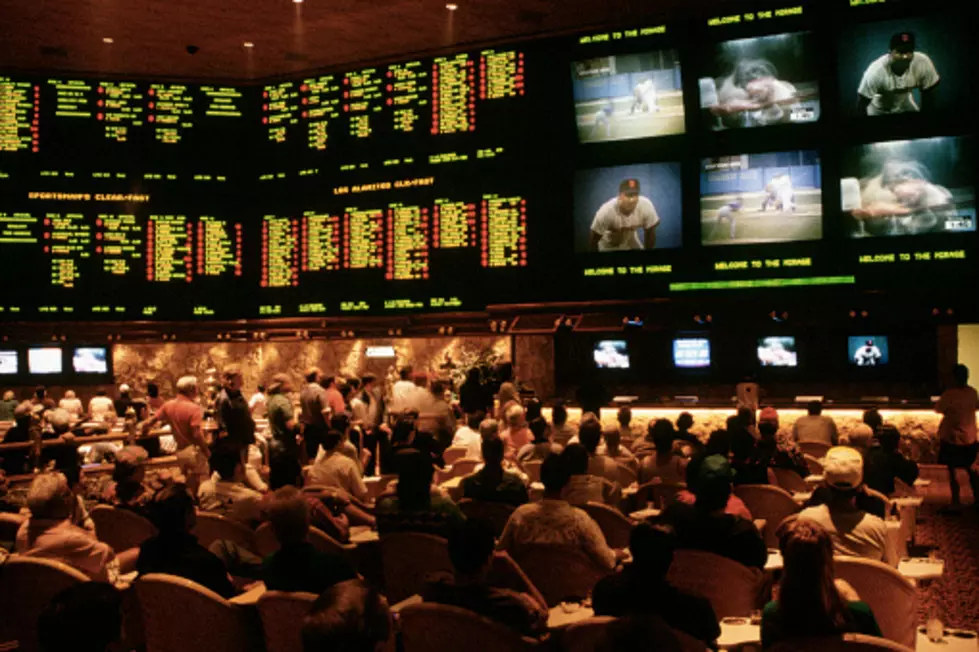 Sports Betting In Illinois Could Happen Next Month
Getty Images
Sports betting, both land-based and mobile, became legal in Illinois through the massive gaming expansion package signed by Governor Pritzker last June.
The governor feels the first sports bet will be wagered ahead of, or during, March Madness, according to spokesperson Jordan Abudayyeh:
The governor is pleased that Illinois sportsbooks will open for business by March Madness, generating revenue to rebuild universities, hospitals, and other facilities across the state. Illinois' largest-ever capital plan, with investments in every part of the state, Rebuild Illinois, was supported by Democrats and Republicans alike because it will create and support over half a million jobs over the next six years.
Pritzker and sports betting operators hoped to be in business for this month's Super Bowl. Though the most-bet sporting event of the year in the United States was missed, March Madness is a nice consolation.

In the IGB's second set of issued rules for sports betting released last month, sportsbooks will be barred from taking wagers on minor league teams or high school events. Wagering on any game involving an Illinois college is also forbidden.

That means that regardless of whether Illinois qualifies for March Madness, no legal wagers on the Fighting Illini will be made.
What about taxes and projected revenue?
Gross gaming revenue from sports will be taxed at 25 percent. Illinois lawmakers believe sports betting will be a massive financial success for the state's coffers.

Las Vegas-based Global Market Advisors, a casino consulting firm, projects that annual handle could hit as high as $5.2 billion in Illinois by 2023. That would put the state in the realm of Nevada and New Jersey.

States opting into sports betting must assure their tax and licensing structures don't put regulated sportsbooks at too much of a competitive disadvantage with offshore companies.

"They (offshore bookies) are able to price their products at a very attractive level," Drake University gaming law professor Keith Miller said. "It really presents a challenge when you have as many taxes, license fees, integrity fees … to have sports books operators in Illinois be able to make money."
(Warning: Some language is definitely NSFW)
More From WROK 1440 AM / 96.1 FM