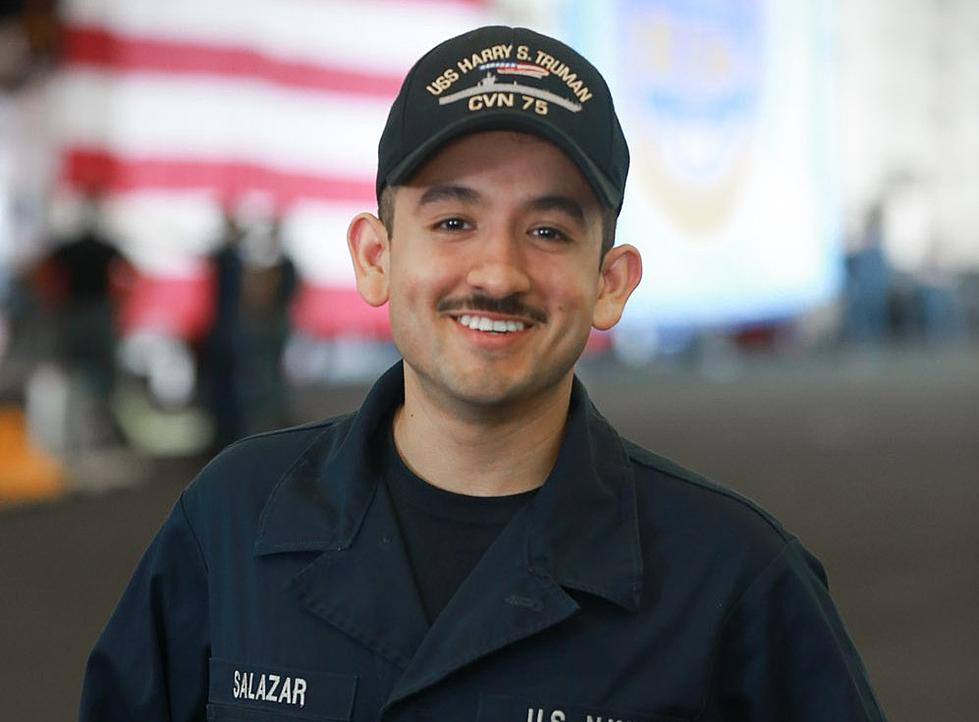 Rockford Native Serving Aboard The USS Harry S Truman
U.S. Navy photo by Senior Chief Mass Communication Specialist Gary Ward/Released) Airman Julio Salazar
Anyone who's listened to "Riley & Scot" knows the respect we have for our veterans and for our current service members. We try never to miss an opportunity to pay them the honor they deserve.
Today we shine a spotlight on Airman Julio Salazar, an aviation boatswain's mate from Rockford. He's serving aboard the Norfolk-based aircraft carrier USS Harry S. Truman:
Salazar is a 2012 graduate of Jefferson High School and is serving aboard one of the world's largest warships. USS Harry S. Truman is a Nimitz-class nuclear-powered aircraft carrier and one of only ten operational aircraft carriers in the Navy today, protecting and defending America on the world's oceans. The Navy says approximately 2,500 men and women make up the ship's company, which keeps all parts of the aircraft carrier running smoothly. This includes everything from washing dishes and preparing meals to handling weaponry and maintaining the nuclear reactors. Another 2,500 or so form the air wing, the people who actually fly and maintain the aircraft.
Thanks to Airman Julio Salazar for his service to our country and also to his family for supporting him in his effort.
More From WROK 1440 AM / 96.1 FM