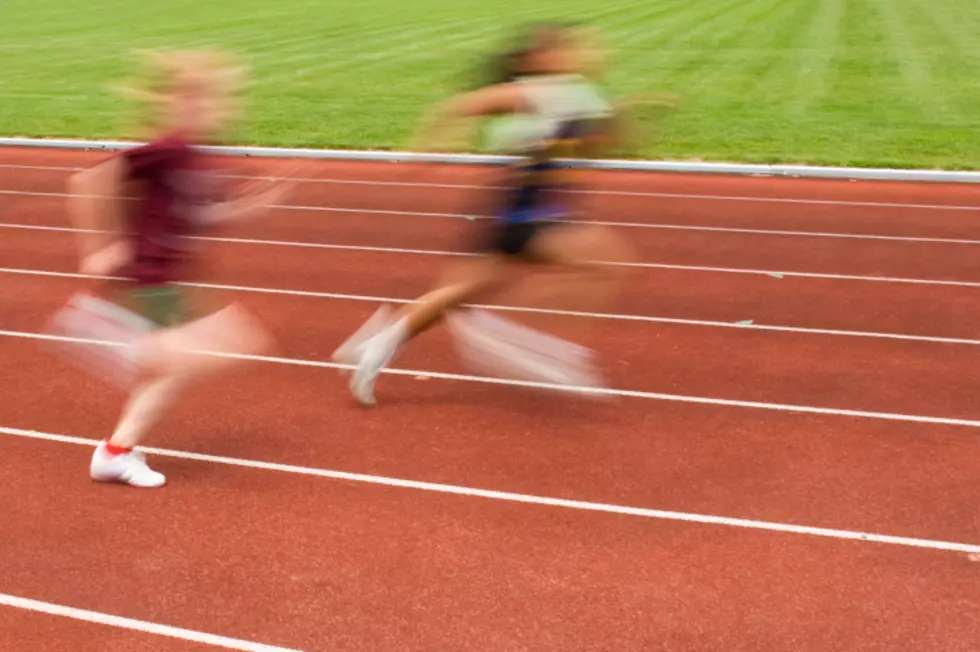 Results From Girls 2A and 3A Track Sectional
Gord Horne
By Al Zipsie
Rockford Boylan finished nine points behind Kaneland for second place at the IHSA girls Genoa-Kingston 2A Sectional Friday 
Grace McLaughlin led Boylan with a pair of first places. She set meet records in the 1600 meters 5:00.69 and the 3200 in 10:31.58. It was a good tune up for McLaughlin who goes for a pair of State Championships this coming weekend in Charleston at Eastern Illinois University. Also making state for Boylan is the 4 by 400 relay team who finished second (4:11.11) with Emily Horgan, Anna Lundeen, Mary Valentine and Delaney Appino.
Appino also made it in the 1600 meters finishing second to her teammate McLaughlin. Kailey Hindes second in the 300 low hurdles.Bridget Bishop second in both the shot put and discus. Savannah Matthews was fourth in the 200 but made the state standard time.
Freeport will be giving coach Dave Roloff a big send off after 18 years as coach. Two Pretzels made state in Zaria Walker second in the triple jump, 34'7 and Gabi Rodriquez who finished third in the 1600 meters (5:17) but met the state standard to qualify.
Byron had one state qualifier in Tamya Vaulttoburg (fourth) meeting the state standard in the low hurdles.
Galena/East Dubuque /River Ridge had two first places in Paige Christopher in the 100 high hurdles (14.18) and Breya Chistopher (5'1) in the high jump.
> In the 3A girls Sectional at Antioch it was Belvidere North, coming off the NIC-10 title won the team Sectional as well. Harlem finished fifth and Hononegah seventh.
>
> Belvidere North took first place in six events. Taylor Ferguson won the pole vault, 10'9. Freshman Madison Diercks in the 1600 meters, 5:01.22. Jenna Lutzow took the 800 in 2:18.51. Sabrina Elder (57.74) took the 400 meters.
> North won two relay events, the 3200 in 9:19.49. And the 1600 relay in 4:00.84. Elder, Diercks and Kayla McGuire on both relay teams. Lutzow joined forces on the 3200 meters and Natalie Rudawski in the 1600.McGuire also made state in the 400 with a second place. Grace Bundschuh advanced to state in both the 100 and 200 sprints.
>
> Also making State for the NIC-10. Harlem was strong in the relays advancing to State in the 400, 800 and 3200. Olivia Lewis won the triple jump, 36'8.75. Catie Daily second in the discus. And both Emily Kern and Kathley Logan in the shot put.
>
> Hononegah, qualified in both the 800 and 1600 meter relays. Taylor Frommer, second in the 1600 meters.
>
> Guilford advanced Crystal Mathis in the 200. Auburn's Alexandra Mccoy took first in the shot put with a toss of 40'10.50.
>
More From WROK 1440 AM / 96.1 FM