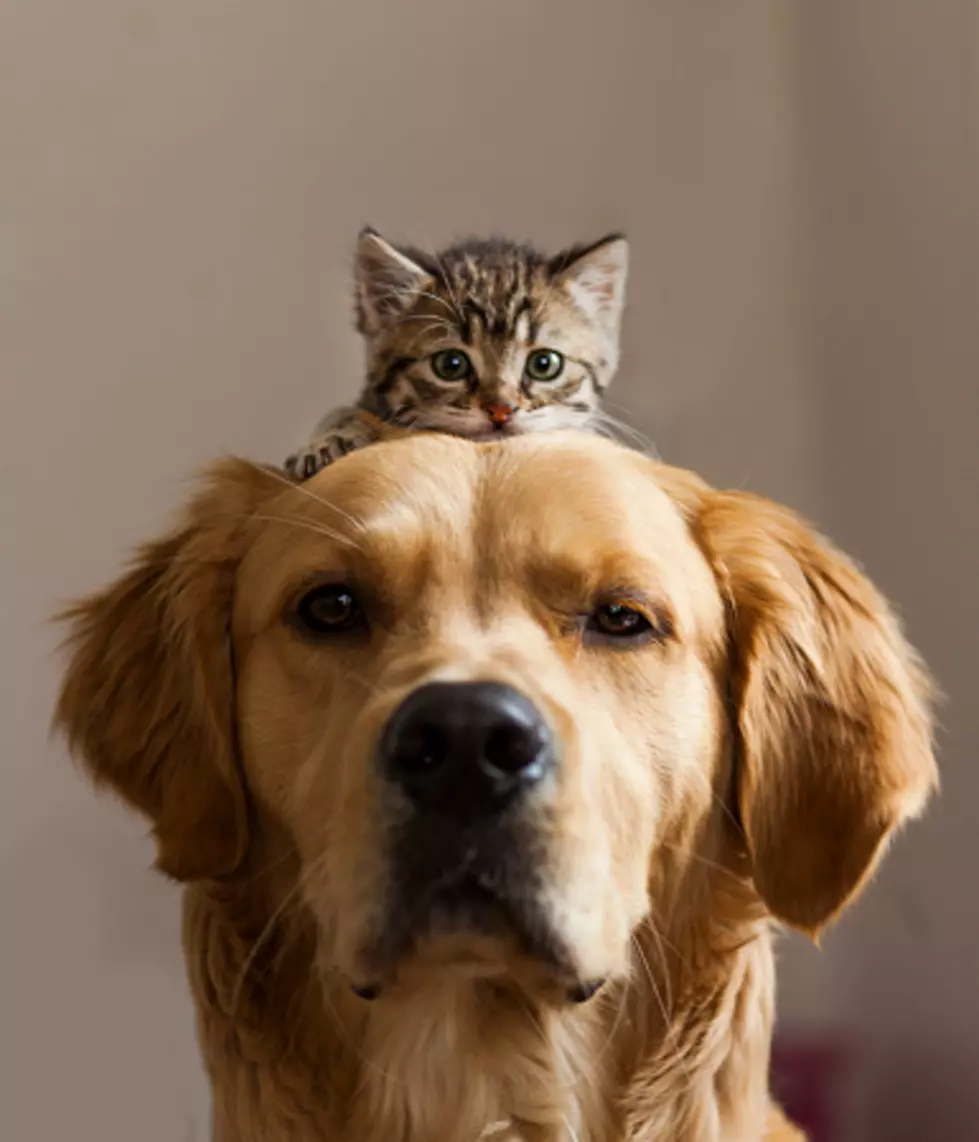 Pandemic Study: Illinois Loves Dogs, Wisconsin Loves Cats
Getty Images
We've talked before about how the pandemic of 2020 (and continuing on into 2021) has been pretty awful for humans, but it's been probably the best time ever for the family pets.
Not only the family pets, but those dogs and cats who, upon adoption, became a family pet. Ask the folks at Winnebago County Animal Services, PAWS, or Noah's Ark and they'll tell you that there have been lots and lots of those. Many Americans (especially right here in Illinois) decided that since they were going to be spending a lot more time at home, the pandemic gave the perfect opportunity to add a pet to the household. Training is a lot easier when you're around the house a lot.
Porch.com, a home-services website, put up a piece a few days ago that breaks down some of the numbers when it comes to pet adoptions across the U.S. during the pandemic. They say that the adoption data they studied shows that around 750,000 animals have been adopted from shelters since the beginning of our COVID-19 lockdowns.
While that's lower than 1.16 million in the same period the year before, it's worth bearing in mind there that the number of animals in the shelters were down 35% this year. Meaning, the adoption rate was indeed higher in 2020. 54% of shelter animals got adopted—a 3% increase on the previous year.
Across the country, we're pretty divided (stunning, in today's climate, right?) between dogs and cats with cat adoptions edging out dog adoptions ever-so-slightly by a 55%-54% margin.
Taking a look at things state-by-state, the Porch.com piece shows that the folks in Connecticut were the top adopters of pets, with nearly 9 out of 10 (89%) shelter animals being adopted there.
Here in Illinois, our 24,000-plus pet adoptions gives us a 74.8% score. Wisconsin, with 18,000-plus adoptions, came in at 61.1%.
In the dog versus cat debate, Illinois adopted out more dogs, while Wisconsin favored cats.
Regardless of your personal preference (we're a mixed household with two dogs and one cat), one thing we all have in common as pet owners is that we are spending money on our four-legged pals. Dog owners, however, are spending more than cat owners. Porch.com says a dog owner will outspend their cat-loving counterpart by $514 dollars per year.
Check out these 50 fascinating facts about dogs:
More From WROK 1440 AM / 96.1 FM