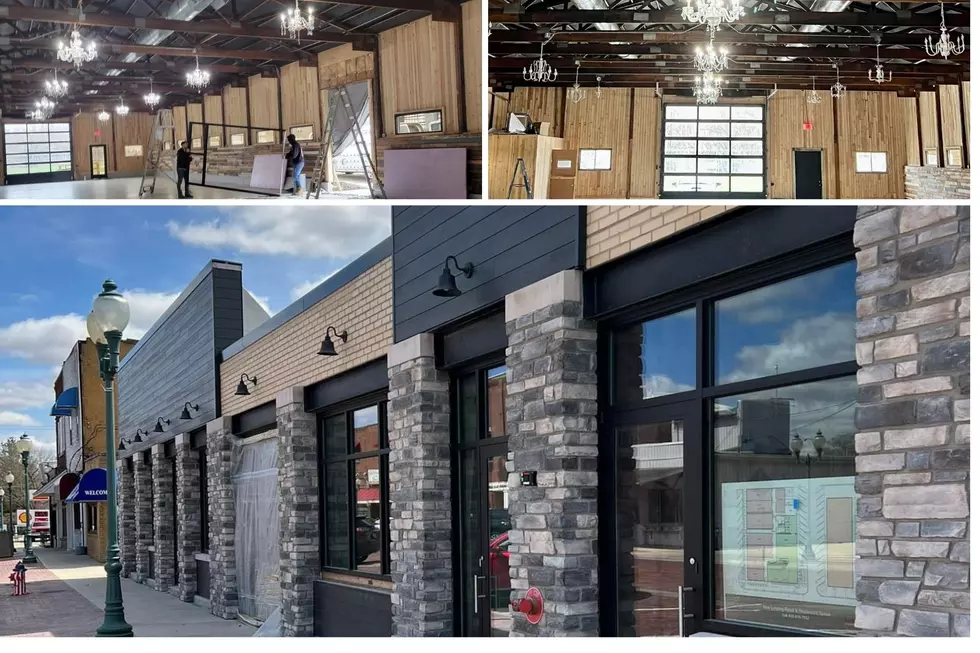 New Event Venue In Illinois Shows Off Progress Just Weeks Ahead of Grand Opening
The Bricks via Facebook, Canva
Remember when news broke last summer that a new shopping and event venue was coming to Cherry Valley, Illinois and it felt like it would take FOREVER to get finished? Well, opening day is almost here!
How The Bricks in Cherry Valley, Illinois Started
If you've ever driven on the brick streets of downtown Cherry Valley, you've probably noticed this not-so-attractive building just screaming for a glow-up...
Well, in the spring of 2021, construction began on the old ACME screw building to create a new shopping and event venue called The Bricks, and OMG guys, it looks so AMAZING just one year later!
Cherry Valley's new The Bricks venue will feature shopping and office spaces, an event venue, and a restaurant with a rooftop bar! Just check out these pictures from the building's transformation...
Upcoming Events at The Bricks in Cherry Valley
Last summer, amidst the rubble of construction, The Bricks began hosting some outdoor vendor markets that they will really be kicking into high gear this summer. In fact, the first market of the season is now less than 2 weeks away!
What makes this particular Cherry Valley Market date so special is that during it The Bricks will also be doing tours to show off the nearly-finished, newly-renovated building so we get to be a part of the excitement as well. This market will also be a soft grand opening event for The Bricks Venue Center as a whole.
What to Expect From The Bricks Restaurant
When The Bricks construction began, the rumor mill was swirling about the space also featuring a restaurant with a rooftop bar, and I am happy to report that rumor is now 100 percent true! According to The Bricks' website;
The restaurant will be located directly across from the baseball diamonds. With 2 large glass garage doors this will be the perfect spot to grab a bite to eat and watch the game. The restaurant will also feature an outdoor patio as well as a rooftop bar.
The Bricks Venue Center still has retail spaces available to rent, and they are already accepting reservations for upcoming weddings, parties, and meetings in their event venue. To get more information, just visit thebrickscv.com.
The 25 Very Best Small-Town Illinois Restaurants
Looking for a great meal at a small-town restaurant in Illinois? Here are 25 of the very best.
The 25 Smallest Towns in Illinois
These towns are so small, if you blink, you'll miss them.
More From WROK 1440 AM / 96.1 FM