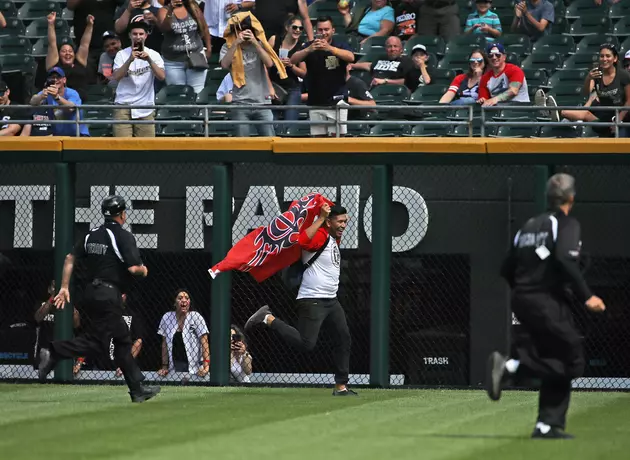 No Shock Here, Rowdy White Sox Fan Jumps On Field During Game
Getty Images
No one is surprised that during a game, a White Sox fan gets on the field to cause a disturbance.
On the south side of Chicago, the baseball fans have the reputation of getting a little bit crazy.
So, it's no surprise that a fan decided to jump the fence during a game against the Brewers.
"I understand why they don't show fans running on to the field during sporting events on TV, but selfishly I want to see them for the entertainment factor. Oh and you know, the chance to see someone gets demolished! That's what happened during Sunday's game between the Milwaukee Brewers and Chicago White Sox, as one lucky fan got flattened by a security guard at Guaranteed Rate Field."
Here's the best part, the video. You have to love technology because of things like this.
Video: Crazy Fan Runs Onto The Field At the White Sox Game!
Video: Fan runs on field at White Sox's game
The Bears might want to sign the security guard. That was a great open field tackle.
---
Video: Getting to know Actor Dustin Diamond, "Screech" from "Saved By The Bell"
More From WROK 1440 AM / 96.1 FM