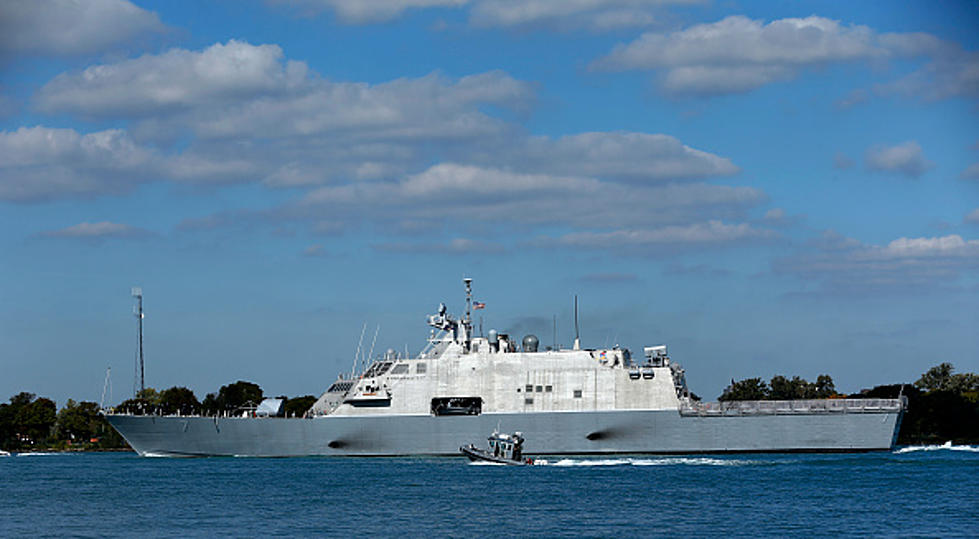 Navy Names Future Littoral Combat Ship 'USS Beloit'
AFP, Getty Images
The newest littoral combat ship will be called the USS Beloit to honor the city's contributions to the Navy and the country's national security.
For those (like me) who are unfamiliar with littoral combat ships, Wikipedia says:
In military and naval warfare, littoral combat is operations in and around the littoral zone, within a certain distance of shore, including surveillance, mine-clearing and support for landing operations and other types of combat shifting from water to ground, and back. The Littoral combat ship is being developed in a current U.S. Navy program to improve force maneuverability as well as to provide a platform for the deployment of small unmanned systems in littoral operations.
The name was announced Tuesday by U.S. Navy Secretary Richard V. Spencer. Spencer said the name was chosen to honor the contributions the city has made to the U.S. Navy, namely engines built by Fairbanks Morse.
"From building engines for freedom-variant LCSes to manufacturing components for the Ford-class aircraft carriers, the contributions of Beloit citizens make our Navy stronger, more capable, and more lethal," Spencer said in a press release.

One of the future ships will also be named after Marinette.

Lockheed Martin says the program supports more than 12,500 jobs around the nation — including more than 7,000 in Wisconsin and Michigan.
Marinette Marine in northeastern Wisconsin is one of two companies building variants of the littoral combat ship. Lockheed Martin is the prime contractor on the ship, and there are eight ships under, or preparing for, construction.
Congratulations, Beloit! You've got a pretty awesome ship carrying your name: