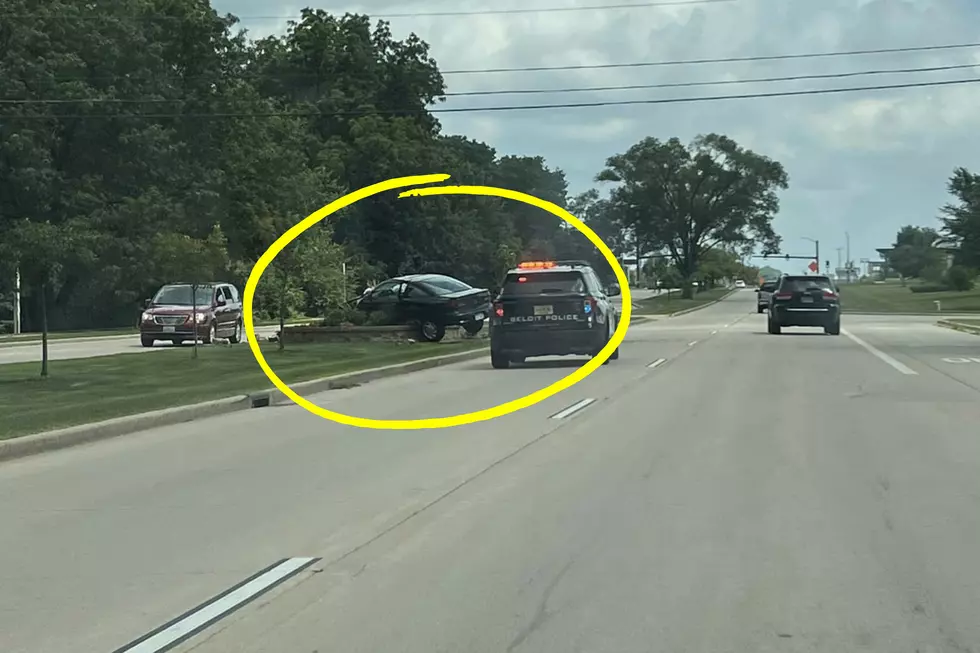 Wisconsin Driver Manages To Get Car Stuck In Mid Air, But How?
Liliana Carioscia via Facebook
Occasionally, I'll witness a vehicle make an odd turn or hit a curb, or do something that leads to me wonder how mankind is allowed to drive vehicles. Yes, most of us have our driver's license which means we passed a test, but still. We're all driving around a giant accident waiting to happen. Are there levels to rate accidents?
Obviously, vehicles smashing into each other means someone wasn't paying attention. What about little solo accidents? Should we not judge so harshly because I'm sure most of us have been in these places at one time or another? An example would be someone nailing a curb and blowing a tire. Maybe someone got stuck in the snow?
I know I've gotten stuck in the snow a time or two. If you've lived long enough in an area that sees snow it's bound to happen. What about getting stuck in the sand? Does that happen in Illinois? Its possible, right?
Another sticky (or dirty) situation is what happens when you get a vehicle stuck in the mud. It's never happened to me but I've witnessed it plenty of times. What do you even do, grab some kitty litter? I wouldn't know what to do if I were in a situation like this.
What happened to a driver in Beloit, Wisconsin this week is certainly a head-scratcher, albeit an unfortunate one. Is it a case of distracted driving? Some sort of mechanical failure? Hopefully not a medical emergency.
No information as to who or how was shared but you can the photos here.
10 Roadside Stops in Wisconsin You Must See This Summer
7 Wisconsin Breweries Every Beer Lover Should Check Out
More From WROK 1440 AM / 96.1 FM