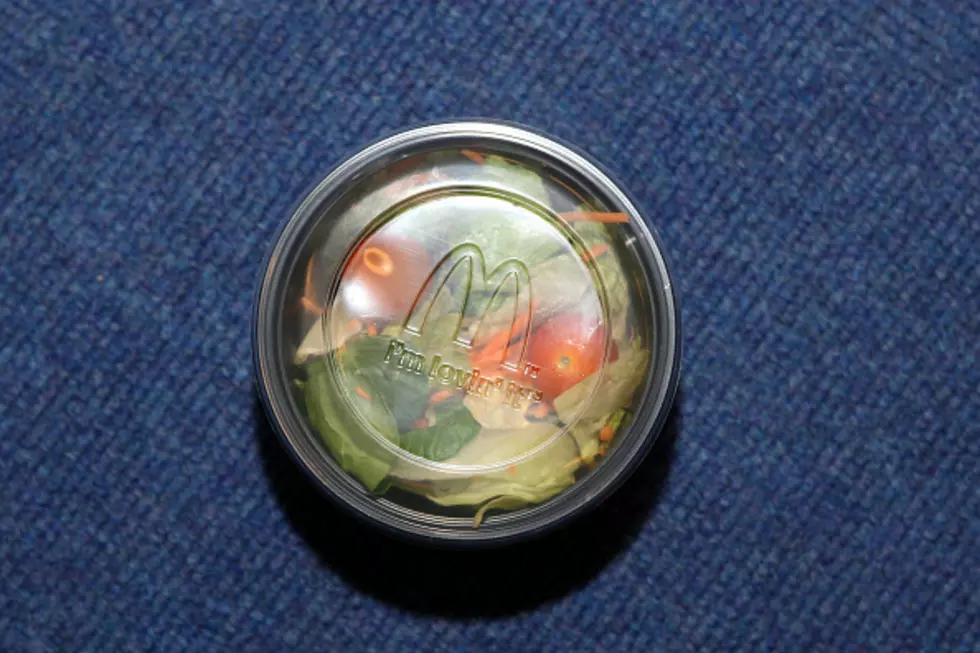 McDonald's Pulls Salads After 90 Sickened in Illinois
PA Images, Getty Images
An outbreak of food-borne illness has sickened about 90 people in Illinois, with some cases linked to McDonald's salads, according to the Illinois Department of Public Health.
Reports of intestinal illness or distress began coming in in mid-May. Around 25% of those infected in Illinois said they'd eaten a McDonald's salad shortly before falling ill.
Iowa public health officials are saying virtually the same thing, although Iowa's illness count is at around 15 people currently.
Illinois health officials said McDonald's is removing salads from its restaurants in response to the outbreak and plans to resupply the restaurants with salads from alternate sources. A McDonald's representative didn't immediately respond to requests for comment. The illness, caused by a microscopic parasite called Cyclospora, can cause vomiting, diarrhea and flu-like symptoms, according to the Centers for Disease Control and Prevention. A Cyclospora infection, known as cyclosporiasis, isn't spread directly from person to person, but rather by consuming food or water contaminated by feces that contains the parasites, according to the CDC.
Even though a link to McDonald's salads has been established in some of the Illinois cases, the Illinois Department of Public Health is continuing to investigate other sources.
Officials said cyclosporiasis can be treated with antibiotics and usually lasts about a week, although it can last as long as a month if untreated.
More From WROK 1440 AM / 96.1 FM