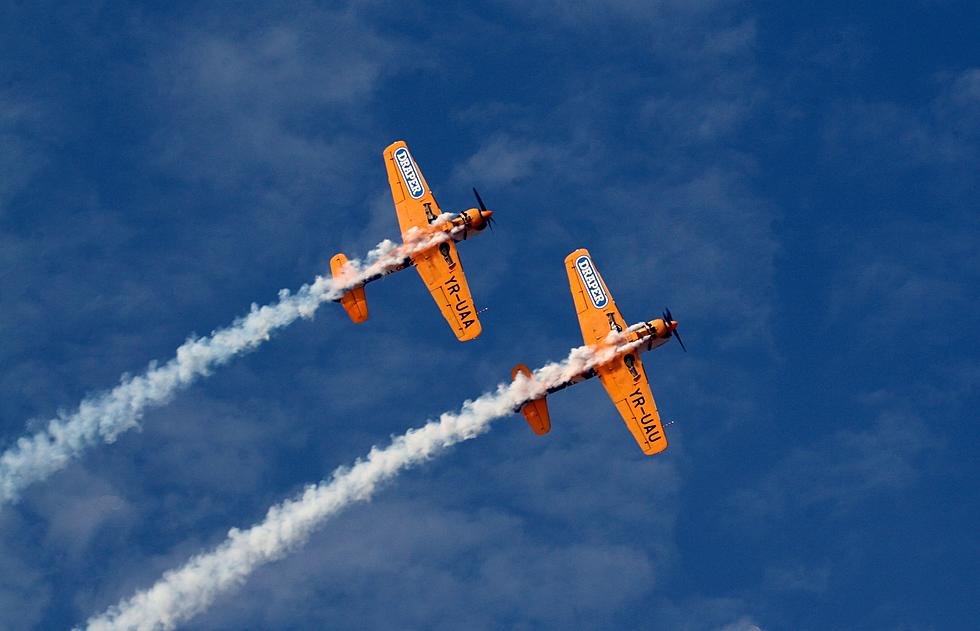 Look To The Skies Because Exciting Airshow Returns To Illinois
andrew-palmer-Z4K7eVjN1v4-unsplash
Exciting airshow returns to Illinois so look to the skies.
Airshows Are Fun Family Events
I was a pretty lucky child. My parents worked during the week, so on the weekends they always made sure we attended fun events and family activities.
One of the things that really sticks out for me is going to airshows. I enjoyed those types of shows. They were very exciting.
Growing up it seemed like there were several scheduled in northern Illinois and southern Wisconsin throughout the summer. Unfortunately, many of those went away.
One of my favorites that is still going on today is the Chicago Air and Water Show.
Video: Chicago Air and Water Show 2019 (Highlights)
I wish that at some point Rockford Airfest would come back.
Video: Rockford AirFest
If you like airshows, I do have some good news for you.
Airshow Coming Soon Near Rockford
Since you are checking out this story, I will assume you enjoy airshows too. Then you will have to save this date on your calendar.
It is the 2021 Northwest Illinois Airshow. Here are some details...
Albertus Airport in Freeport
Parking at Stephensen County Fairgrounds
Tickets $10 in advance, $15 at door, & kids 10 and under free HERE
Suggested items to bring chairs, binoculars, and sunscreen
Lineup Includes...
Susan Dacy
Video: Susan Dacy BIG RED Super Stearman Airplane Decatur Illinois Air Show 2021
Michael Vaknin
Video: Michael Vaknin Extra 300 Airshow Airplane Amazing Show At Decatur Illinois Air Show 2021
Bob Richards
Video: Bob Richards Flight
Phillips 66 Aerostars
Video: Our Phillips 66 Aerostars
Looks like it is going to be a fun day for the whole family. For more information, HERE.
Cars are pretty cool too. LOOK: See the iconic cars that debuted the year you were born
Eight Wisconsin Hikes That Will Immerse You In the Beauty of Fall
More From WROK 1440 AM / 96.1 FM