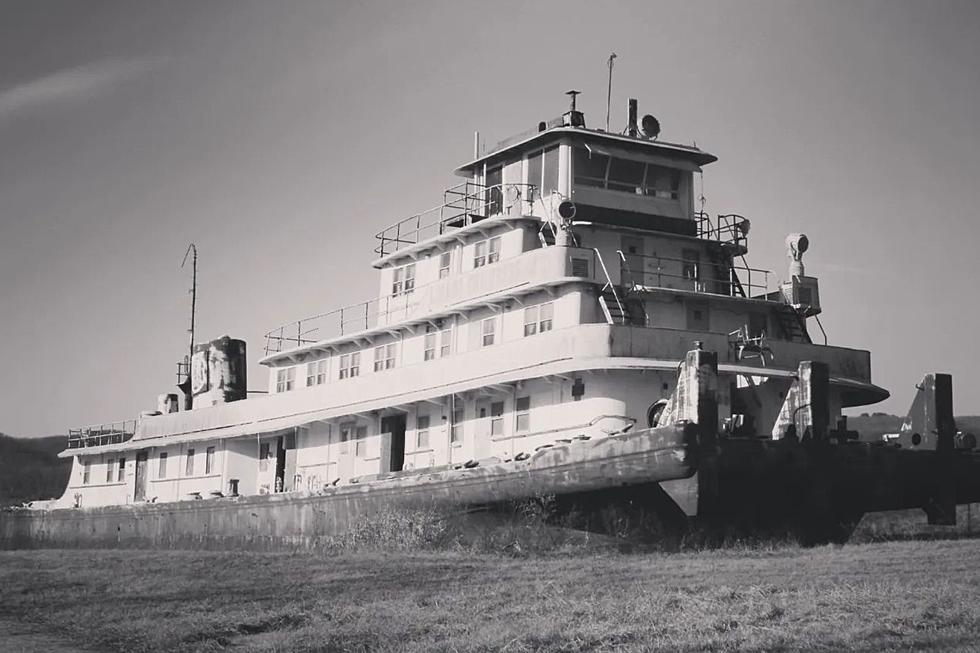 This Spooky Abandoned Ship in Wisconsin Is Full of Mystery and Ghosts?
WisconsinKaasKop/flickr via BadgerlandLegends via Facebook
Prairie Du Chien, Wisconsin is home to a mysteriously abandoned ship called the L. Wade Childress that many people say is haunted.
History of the L. Wade Childress
The L. Wade Childress is a former tugboat that was built in 1948 to help move barges up and down the Mississippi River until a particularly icy winter battered and eventually sunk the ship on December 23, 1985.
While the sinking of ships may be nothing new or unique, the story of what happened next to the L. Wade Childress most certainly is.
The Ghost Ship of Prairie Du Chien, Wisconsin
After sinking in a harbor near Fort Madison, Iowa, in December of 1985, the L. Wade Childress was raised in March of 1986 and placed where it still resides today off County Highway K just North of Prairie Du Chein, Wisconsin. But why was the ship raised?
Some say the intention was to scrap some of her parts, but an article from onlyinyourstate.com also says; "there's a persistent rumor that the plan was to turn this ship into a unique bed and breakfast". That B&B dream obviously never happened, and no one seems to know the exact reason why.
Over the years, the L. Wade Childress has become a popular spot for visitors, thrill-seekers, and paranormal enthusiasts due to the spooky stories and alleged ghost sightings that still surround it.  The ship itself is off-limits to tourists, but that doesn't mean some people haven't snuck in to capture some pretty eerie pictures and videos. Here's one I found on Paranormal Nomad on YouTube;

The L. Wade Childress continues to be one of Wisconsin's most iconic ghost ships, but it is quickly deteriorating. If you want to see this spooky piece of maritime history for yourself, you better plan a trip sooner rather than later, but remember...DON'T GO INSIDE! It's not safe, AND it's against the law.
Ummm, can anyone explain why these toys are tethered to an abandoned motel south of Rockford???
The Ghost Hunting Game is High at These 12 Places in Wisconsin
More From WROK 1440 AM / 96.1 FM