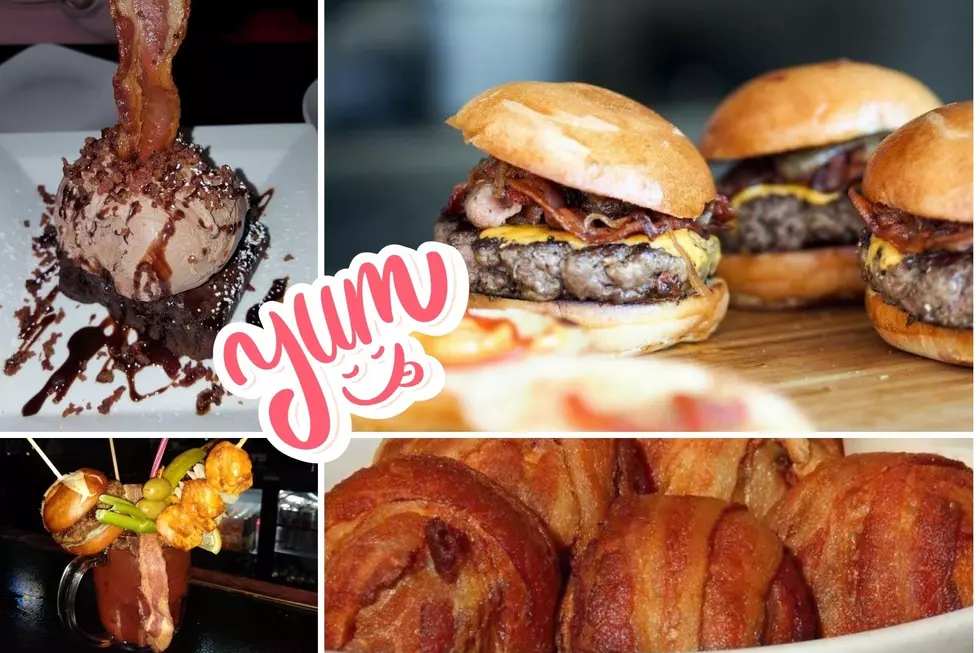 Did You Know Illinois Is Home To a Restaurant Completely Dedicated to Bacon?
Sebastian's Ale & whiskey House via Facebook, Canva
I'm a fan of bacon, but I don't consider myself obsessed with it. That being said, I know many people who love bacon a little too much, and if that describes you too, you have to check out this bacon-themed restaurant in Illinois ASAP.
Bacon Dreams Come True at Sebastian's Ale & Whiskey House in Brookfield, IL
For starters, Sebastian's Ale & Whiskey House had me at Ale, but to really get your bacon-loving senses on high alert, let's start with all the bacon goodness up for grabs there...
Bacon Bloody Marys? Check!
Bacon-wrapped deliciousness? Of course!
Appetizers and entrees that rely heavily on bacon? You betcha!
Now that I really have you craving some bacon, let me tell you Sebastian's Ale & Whiskey House also features tacos, burgers, sandwiches, and other comfort foods, (see the menu here), so there is guaranteed to be something everyone will enjoy devouring. They also have 56 beers on tap AND over 300 Bourbon/Scotch/Whiskeys to choose from, plus a "Tipsy Piggy" menu filled with drinks featuring BACON!
Sebastian's Ale & Whiskey House actually has TWO locations in Illinois, one in Brookfield and another in Lombard, Illinois, and both locations feature Happy Hours Tuesday - Friday from 3 to 6 p.m.!
A Few More Things to Fall in Love With at Sebastian's Ale & Whiskey House
If for some reason your mouth isn't quite watering enough right now, check out some of the amazing desserts you can order at Sebastian's Ale & Whiskey House...
A 'Smores Galore'...
A BACON waffle with BACON chocolate gelato...
Or a BACON Brownie with chocolate BACON gelato and more BACON on the top...
Y'all want some BACON now? Yeah, me too.
The 25 Very Best Small-Town Illinois Restaurants
Looking for a great meal at a small-town restaurant in Illinois? Here are 25 of the very best.
25 Illinois Steak Joints You Need To Try Sooner Than Later
If you are anywhere between the Illinois/Wisconsin border and into the deep suburbs of Chicago, this list is for you.
More From WROK 1440 AM / 96.1 FM