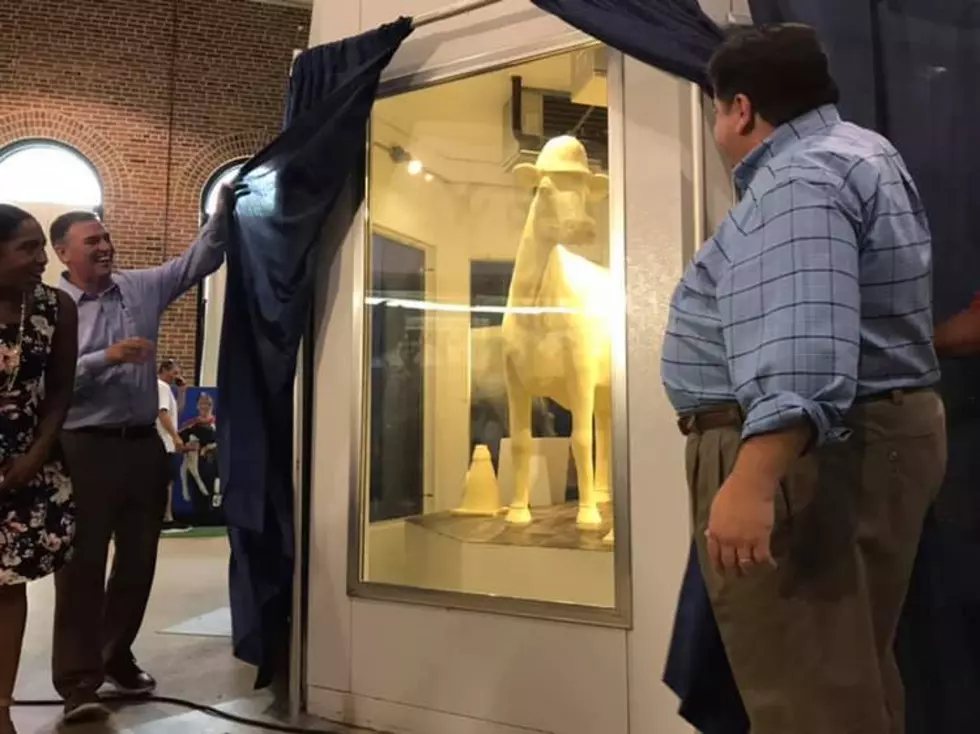 Illinois State Fair Shows Off 800 Pound Butter Cow
Illinois State Fair, Facebook
You've got nearly half a ton of butter just lying around, so what do you do? If you're in the state fair business you get to work sculpting a cow, of course.
It's the Midwest. It's what we do when state fair season rolls around each year.
They do it in Iowa, Indiana, Wisconsin, and right here in the Land of Lincoln. Get the Governor in there, have him pull back the curtain, and show off that butter cow.
The butter cow was unveiled Wednesday afternoon at the fairgrounds. The sculpture has been a part of the state fair for almost 100 years.

This year's cow has been sculpted from 800 pounds of recycled butter. The cow stands near the word "Future" to incorporate the theme of the fair, which is "Building Our Future."

The cow is on display at the Dairy Building.

Last year, hundreds of pounds of butter was sculpted into a cow by the same Iowa artist, Sarah Pratt. The base had "Land of Lincoln" written on it and included a stovepipe hat, as a nod to Abraham Lincoln.

 
More From WROK 1440 AM / 96.1 FM