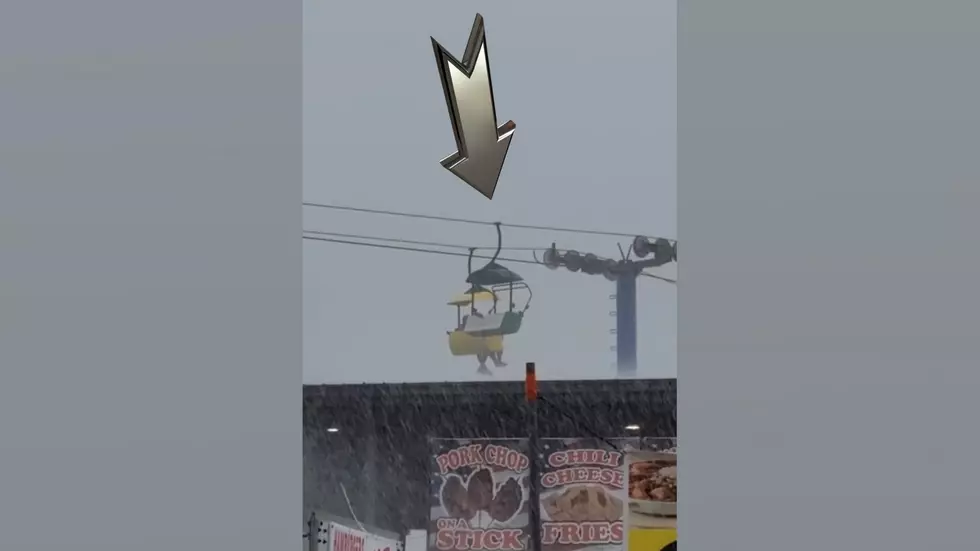 Watch People Stuck on Skylift During Storm at Illinois State Fair
ViralHog via Rumble
Talk about being in the wrong place at the wrong time. Last week at the Illinois State Fair, a storm came in fast leaving 2 people trapped on the skylift in the middle of the deluge.
This new video was just shared out of Springfield, Illinois with this brief backstory:
Illinois State Fair in Springfield, Illinois, Saturday, August 20, 2022. The storm came in fast, and the skylift stopped, trapping the riders on it through the worst of the storm.
I don't know what else to say other than this would suck. Pay special attention to the yellow skylift in the middle of the video.
To give you the perspective of what being on the Skylift is like, here's a first-person video shared from a couple years ago.
Now, picture yourself sitting in that metal seat during a thunderstorm. No, thank you. Fortunately, it appears the storm passed and these two people were able to be safely brought back to Earth from the ride.
Note to self: If you see storm clouds on the horizon, avoid the skylift at the Illinois State Fair. I can see the storm just fine from the ground. Thanks.
This Missouri Mansion Has a Water Park, Arcade & Bowling Alley
See Inside a Missouri Treehouse that Sits Next to a 60-Acre Lake
More From WROK 1440 AM / 96.1 FM