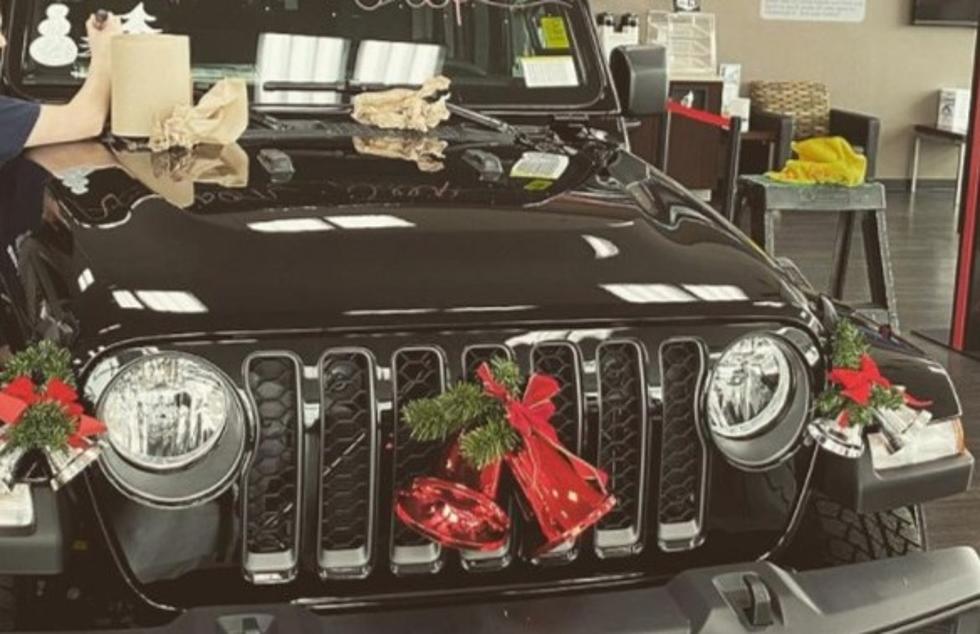 Illinois Jeep Owners! There's a Can't Miss Event Set For December
andersoncdjrockford via Instagram
Got a Jeep? Don't mind freezing a bit to help out a great cause?
Even if you're not a Jeep owner and would like to see from the comfort of your own warm vehicle, you can do that too.
Because on Saturday, December 18, Screw City Jeeps 815 will hit the streets of Rockford raising funds and awareness for one of the Stateline's best charities, Gigi's Playhouse.
Posted yesterday on Facebook by Gigi's Playhouse, they invited the entire city to come out to support the event saying:
...Members of Screw City Jeeps 815 take to the streets of Rockford for a bone chilling -- yet heart warming -- parade! See a couple hundred jeeps decked out for the holidays (minus their tops and doors, of course!) and donate to GiGi's.
I'm guessing if you own a Jeep but are not yet a member of Screw City Jeeps, you can probably sign up to get your vehicle in the parade.
Here's the best part, it's not just a bunch of Jeeps driving around. These Screw City Jeeps are going to be decked out as Christmas-y as possible.
Gigi's Playhouse on Facebook mentions "These guys go all out to win 'best-decorated Jeep.'"
Sounds like a lot of fun, and considering it involves the Screw City Jeeps group it definitely should be.
I shared a story last year about Jeep owners getting "ducked" and I have a feeling some Screw City Jeeps folks may have been involved.
Either way, the Gigi's Playhouse Screw City Jeeps parade will take place on Saturday, December 18, at 1 p.m. at the old Magna parking lot on East State Street.
8 Small Town Illinois Christmas Events You Should Attend This Year
Galena, Illinois: One of America's Very Best Christmas Towns
Wouldn't you know it, the most magical time of year also happens to be when this old-fashioned town looks its best.
More From WROK 1440 AM / 96.1 FM