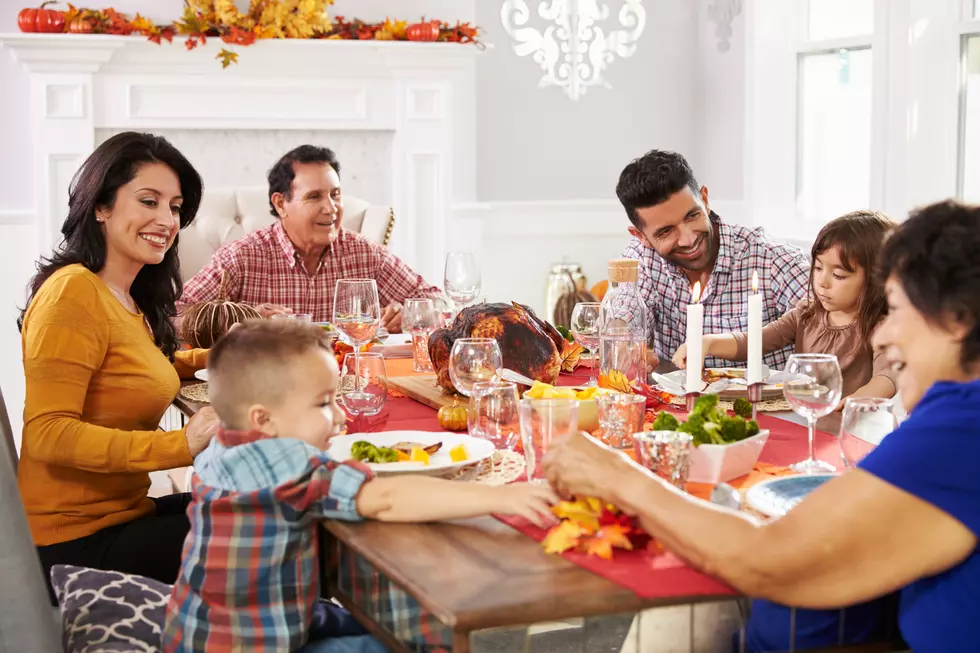 Illinois Health Department Guidelines For Holiday Gatherings
monkeybusinessimages
The last couple months of the year are filled with with family, and friends, gathering for big feasts, football and naps.
Planning holiday affairs, during the COVID-19 pandemic, is going to be a complicated task. Forget making sure you have enough food, it's how all the people coming feel about the spread of the virus, that should be our big concern, says the Illinois Department of Public Health (IDPH).
"COVID-19 has changed the way we work, live, and play, and will now change how we plan to celebrate the holidays." (IDPH Director Dr. Ngozi Ezike)
Are you hosting a big affair? Has the idea crossed your mind that, not having as manpeople over as you typically would, may not be a bad idea?
Where you seat people... matters. Have any outdoor activities planned? If weather keeps us indoors, is the ventilation in your home suitable to move all the extra germs? The IDPH recommends everyone wearing masks when they're not eating or drinking.
The guests that traveled to the affair... matter. Traveling by plane, train, or bus can mean standing in lines and sitting less than 6 feet from people for long periods of time. Traveling by car may include stops along the way for gas, food, and bathroom breaks. All of those things increase the possibility of exposure to the virus.
All the shopping that takes place before an event... matters. Limit your activities in the two weeks before your gathering and ask your guests to do the same. Get the groceries online, with delivery, or at least curbside pick-up. If you don't have to shop in person, don't, says the IDPH.
What are you comfortable with when it comes to exposure risk? You have to use your best judgment and be respectful of everyone else's comfort level.
For a more in-depth look at all of the Illinois Department of Public Health's holiday recommendations, click HERE.
[H/T MyStateline.com]
In Pictures: What Education Looks Like Around the World During a Pandemic
More From WROK 1440 AM / 96.1 FM