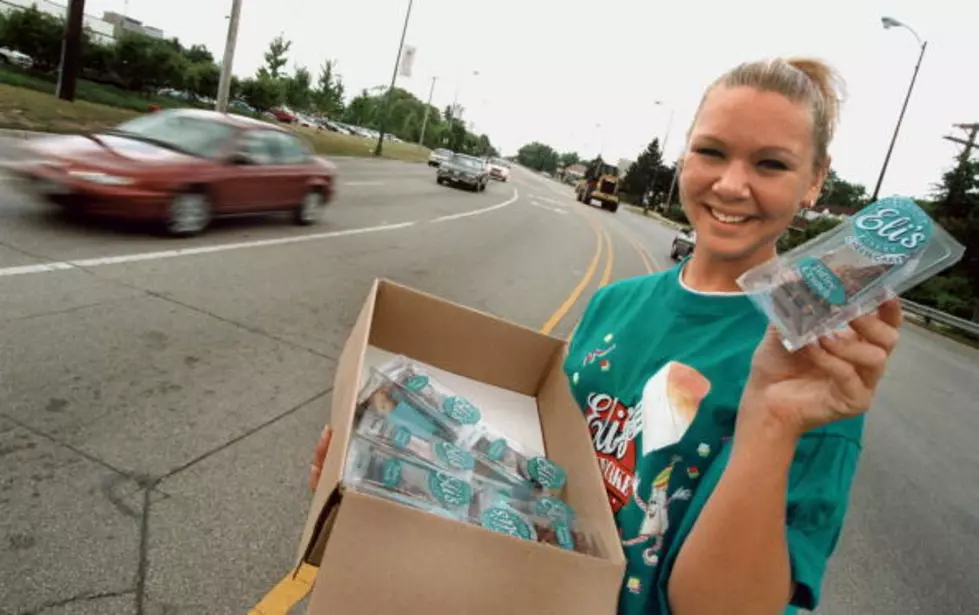 Illinois Bicentennial Birthday Cake is Coming to Rockford
Getty Images
Illinois officially celebrates our bicentennial on December 3rd, but the birthday cake celebrations take place on August 26th in 7 Illinois cities including Rockford.
Chicago-based Eli's Cheesecake will provide cheesecake slices for guests at each of the seven parties, revealing a massive custom-designed, Bicentennial-themed cake in Springfield. Each location will serve slices of cheesecake to the public on a first-come, first-served basis. All events are free to the public.
Marc Schulman, president of Eli's Cheesecake:
My father, Eli Schulman, the founder of Eli's Cheesecake, was a member of the 1968 Illinois Sesquicentennial Commission, that, plus the importance of our Chicago and Illinois roots, make it is a true honor for Eli's to make the birthday cheesecakes for the statewide celebration.
If you're interested in digging into some of our state's official birthday (cheese) cake, head over to the Burpee Museum of Natural History on August 26th between the hours of 10am and 5pm. This free event will serve slices of cheesecake on a first-come first-served basis.
Other statewide Illinois birthday cake celebration locations include:
Alton/Collinsville: Venue: Cahokia Mounds/1-3pm
Champaign: Venue: Champaign County History Museum/1-5pm
Peoria: Venue: Peoria Riverfront Park/Noon-2pm
Quad Cities: Venue: Pub 1848/1-3pm
Southern Illinois: Venue: DuQuoin State Fair/1-3pm
Springfield: Venue: Bicentennial Plaza/3:30-5pm
More From WROK 1440 AM / 96.1 FM