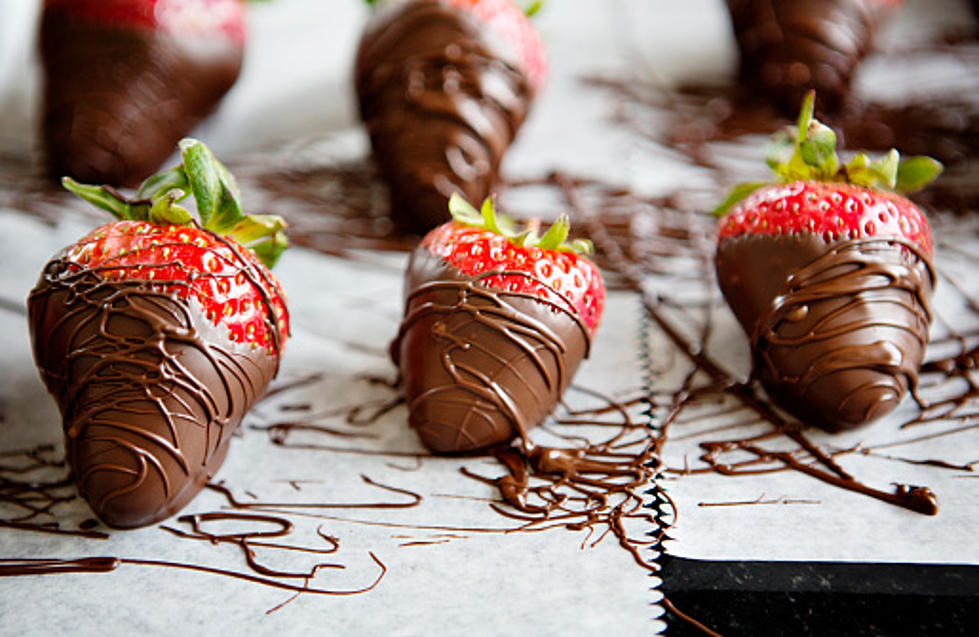 Google Trends: Illinoisans Want Chocolate Covered Strawberries
Getty Images
Right before nearly every holiday or celebrated occasion, the lists start pouring out from all corners of the internet. You'll see headlines blaring things like "_______ is Illinois' Favorite Thanksgiving Side Dish!" or "________ is Illinois' Favorite Winter Sandwich!"
With Valentine's Day coming up on Sunday (by the way, extra points to you if this is the first time you've thought about Valentine's Day since last year), we're being treated to the list of the country's favorite Valentines candy, state-by-state.
Career-options website Zippia just dropped their listings of the country's favorites, and I'll admit to being somewhat skeptical of what's being called Illinois' favorite Valentines candy. I'm skeptical because...well, are chocolate-covered strawberries really a candy?
First, let's figure out how Zippia came up with their numbers:
Using Google Trends, we determined what Valentine's Day candy each state eats a disproportionate amount of. We defined Valentine's Day candy as candies that peaked in search volume for the big day. From there, we determined what candy is searched a disproportionately, high amount in each state.
Okay. I get it. Calling chocolate-covered strawberries "Illinois' Favorite Valentine's Day Candy" sounds better than calling them "Illinois' Most Disproportionately Searched For In Early February Candy." It's all in the marketing, I guess.
Anyway, Google Trends says we Illinoisans want the chocolate-covered strawberries, and that's fine. It's better than those crappy little conversation hearts (suggested slogan: "Now, Harder and Chalkier Than Ever Before!") that the folks over in Iowa seem to be so in love with. To be fair to Iowans, it isn't just them. Those teeth-cracking little heart-shaped rocks are also favored by North Dakota, Michigan, and Maine.
If you're pondering crossing state lines to get something other than the strawberries here in Illinois, here's what you'll find being favored by our Midwestern neighbors:
Iowa: Conversation Hearts
Wisconsin: Chocolate Truffles
Michigan: Conversation Hearts
Indiana: Hershey's Kisses
Missouri: M & Ms
Kentucky: Chocolate Roses
Again, all fine choices (except for the conversation hearts). California takes the weirdness to a new level, as usual. Their favorite? Candy necklaces. That's like taking 50 conversation hearts and running a line of elastic through them.
Hard pass.
Gallery — Every Movie Theater Candy, Ranked:
More From WROK 1440 AM / 96.1 FM