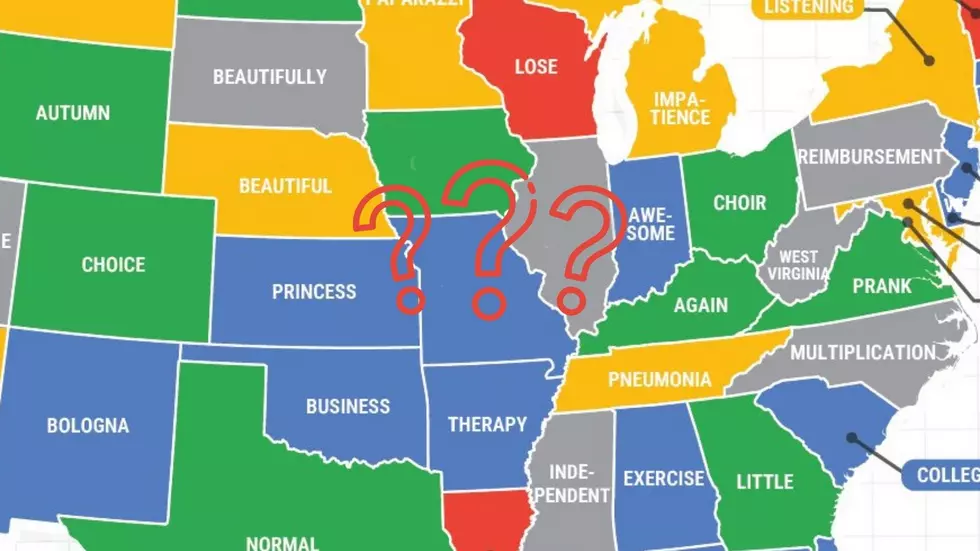 Laugh Hard at Words Missouri, Illinois & Iowa Spell Wrong Online
Infographic, Google Trends/Canva
Let's have a spelling contest. Based on a new list released by Google Trends, I know the words I wouldn't want anyone in Missouri, Illinois or Iowa to spell for me. However, if you laugh as hard as I did at these, your day will at least be better.
I saw this fun Google Trends thing being discussed on the Illinois sub-Reddit. Yahoo Sports also shared it. It's the words in 2022 that each state misspells the most when doing online searches. See for yourself.
If you're having trouble reading the small print, I'll help you out.
Missouri - Dessert
Illinois - Anniversary
Iowa - Cousin
Missouri, the food struggle is real. It seems someone in Illinois is likely trying to remember a day before they get in trouble with their significant other. And, Iowa...we need to have a talk, but Joe Dirt is likely proud of you.
Other states of concern include Idaho (looking for Speed Racer reruns?), Texas (give it up, you'll never find "normal" there) and Michigan (sorry about the Detroit Lions).
Thank you, Google Trends for this super-fun spelling moment.
Check Out an Enchanting Missouri Treehouse with Dogs
See Inside a Tiny House Minutes from Dot Foods in Mt. Sterling
More From WROK 1440 AM / 96.1 FM