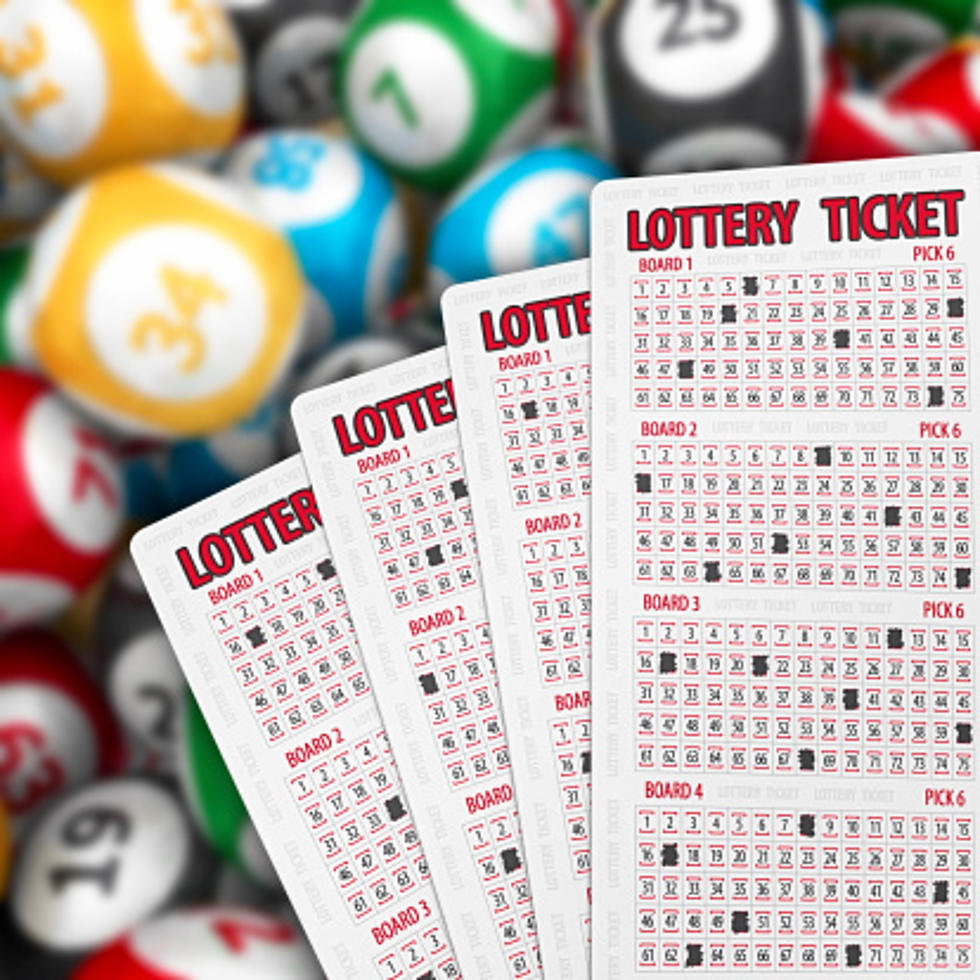 Five Winning $1 Million Illinois Lottery Tickets Are Unclaimed
Getty Images
In the interests of full disclosure, I must admit that I sometimes buy a lottery ticket or two. I don't do it on a regular basis, preferring to wait for the mega-jackpots that get up around a billion dollars or so. Someone told me that my odds are a lot better that way.
And that person was lying. It doesn't really change, no matter the jackpot amount.
Your chances of winning the Mega Millions grand prize come in at about 1 in 302 million. Your chances of grabbing up the ultimate prize in Powerball are pegged at 1 in 292.2 million. And finally, your odds of winning the Illinois Lotto jackpot are about 1 in 20.3 million.
The Largest Lottery Jackpot Ever Won In Illinois Happened Just Last Year: $1.337 Billion
A whole bunch of folks walked off with an oversized check in their hands here in Illinois in 2022, since 37 tickets worth $1 million or more were sold in Illinois last year.
However, the granddaddy of all jackpots, the $1.33 billion dollar prize last summer, was claimed by two people who bought their ticket at the Speedway gas station in Des Plaines. That jackpot was the second largest Mega Millions ticket ever won, and the two people who claimed the money had agreed to split the prize if they won.
They went with the lump sum payment, which was $780.5 million, meaning that each person got $390.25 million.
Let's Take A Look At Those 5 Separate $1 Million Winning Unclaimed Illinois Lottery Tickets
According to the Illinois Lottery's unclaimed jackpot webpage, we've got two Mega Millions tickets, two Lucky Day Lotto tickets, and one Lotto ticket, all of them worth at least $1 million dollars each, sitting around gathering dust.
If the winners don't act fast, they may lose out. The Illinois Lottery very clearly spells out that if a year goes by from the date of the drawing, and the prize remains unclaimed, the money goes to Illinois' Common School Fund.
Here are the specifics, from WGNTV.com:
All five tickets are from 2023 and were sold on the following dates in the listed locations:
January 14 Mega Millions – 7-Eleven, 847 N. Dodge Ave. Evanston, IL 60202
March 16 Lucky Day Lotto – Walmart, 1100 S. Randall Rd. Elgin, IL 60123
April 8 Lucky Day Lotto – Family Pantry, 9259 Waukegan Rd. Morton Grove, IL 60053
April 14 Lotto – BP Amoco, 5548 W. 159th St. Oak Forest, IL 60452
April 15 Mega Millions – Circle K, 460 S. Mclean Blvd. Elgin, IL 60123
Additionally, five prizes from the Jackpot and Daily Game list worth at least $100,000 are also listed as unclaimed. This includes a $150,021 Powerball ticket purchased in June 2022 which means its purchaser has just about two months left before they miss out on the money.
LOOK: States with the most people earning $1 million or more
More From WROK 1440 AM / 96.1 FM