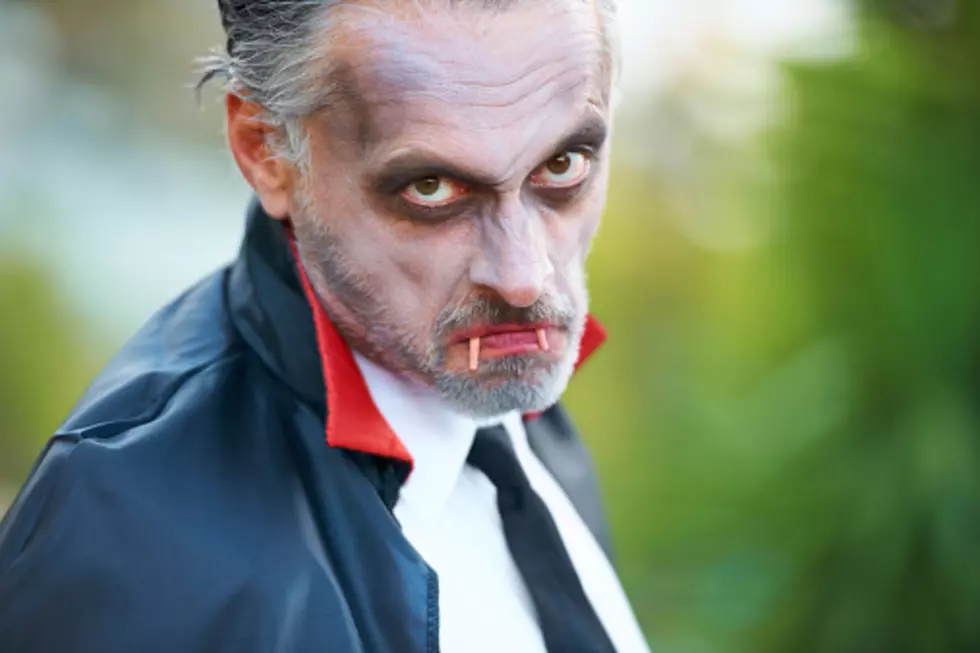 Does Illinois Have A Maximum Age Limit For Trick-Or-Treaters?
I'm gonna need to see some ID, Drac. (Getty Images)
As my wife Amy was carrying approximately 86 pounds of candy into the house in mid-September ("We've got to get ready, Halloween will be here in...uh, weeks!"), I remembered that a story about rules governing trick-or-treating age limits in Roanoke, Virginia went viral a couple of years back.
In Roanoke, kids over the age of 12 who go trick-or-treating are technically guilty of a misdemeanor, which is punishable by up to six months in jail. That seems a bit harsh, and something that could never happen here in Illinois, right?
Right?
We Don't Have Halloween Ordinances In Illinois That Could Put You In Jail, But...
We definitely have some that could cost you some money. Austin Berg of Illinois Policy did some researching, and here are a couple of things that he found about maximum trick or treating age limits and other Illinois Halloween rules:
Belleville appears to be home to the strictest such laws in the state. In the Metro East city, it's illegal to trick-or-treat beyond the eighth grade. Violation of that rule is punishable by a fine of up to $1,000. That's a lot to pay for a little candy.
And that's not all. If you're a Belleville resident over the age of 12 and would like to wear a mask in public on any day other than Halloween, you need to secure permission from the mayor or the chief of police. Without approval from one of the head pumpkins, you're as guilty as the criminal high-school freshmen asking neighbors for a Payday candy bar.
Forsyth, outside Decatur, has one of the most unique and harsh restrictions in the state. Those trick-or-treating in the Macon County village should beware: Police can slap you with a fine of up to $750 if you "approach" a house that doesn't have its porch light on.
Halloween-specific curfews enshrined in law pop up all over the state: From Chicago suburbs such as Orland Park (7 p.m., and a maximum $200 fine for a violation) and Palos Heights (7 p.m., $200 maximum); to central Illinois' Oakwood (8:30 p.m., $500 maximum); to southern Illinois' Maryville (9 p.m., $750 maximum).
So, the bottom line is that overall, Illinois doesn't have a maximum age limit for trick or treaters, but I think it's fairly safe to say that lots of the people who open the door and hand out candy on Halloween do have an age limit in mind.
LOOK: How Halloween has changed in the past 100 years
Stacker
compiled a list of ways that Halloween has changed over the last 100 years, from how we celebrate it on the day to the costumes we wear trick-or-treating. We've included events, inventions, and trends that changed the ways that Halloween was celebrated over time. Many of these traditions were phased out over time. But just like fake blood in a carpet, every bit of Halloween's history left an impression we can see traces of today.
25 Scaredy Cat-Approved Halloween Movies
More From WROK 1440 AM / 96.1 FM