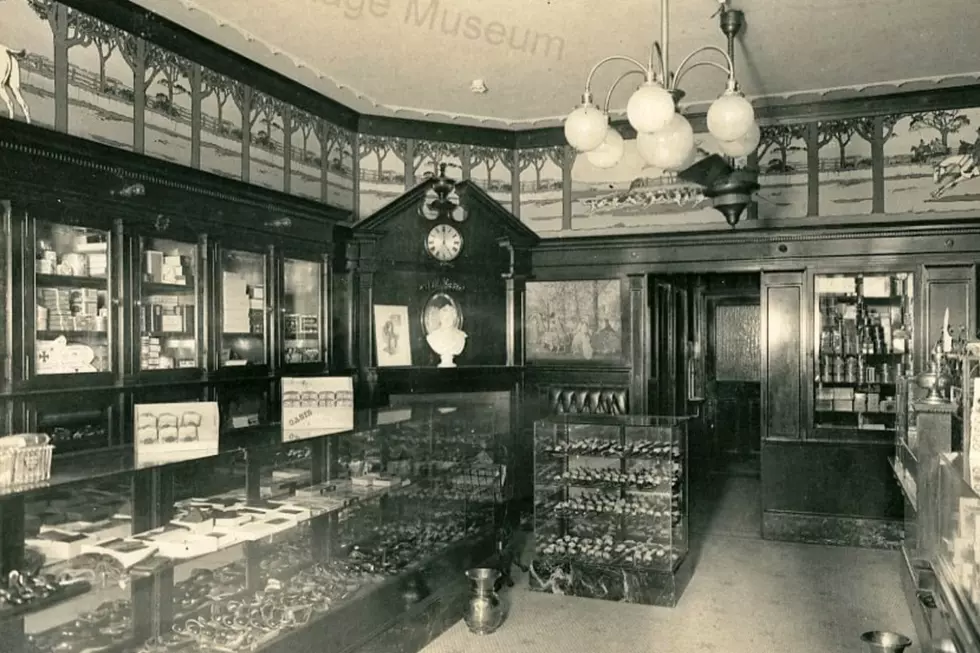 Digital Time Machine Takes You To Early 1900s Businesses in Rockford
Midway Village Museum via Facebook
If you're fascinated by what life was like in the early days of Rockford, this is for you. You won't need to leave the house for this because where we're going we don't need roads. All we need is wifi, a browser, and Midway Village Museum.
This is pretty awesome, Midway Village has a digital collection of much of Rockford's history. Many incredibly vintage photographs have been preserved digitally for us to enjoy for free.
I, personally, love Rockford's history. Photos of abandoned locations, like CoCo Key Water Resort, are intriguing but the visual of what businesses looked like while in full operation is fascinating. For instance, this old unidentified general store in Rockford and a look inside one of Rockford's original theatres, The Orpheum Theatre. Did you know Rockford had several theatres like the Coronado? You can see them here.
Maybe you're like me and part of a family that had deep roots in manufacturing like Rockford Products? Midway Village Museum has a bunch of that history here. But one of the biggest collections I came across was Burr Brothers' Cash Grocers. Check out this huge store once located on South Main Street.
You can find 4,000 high-resolution photographs from Rockford's past, which can be searched by keywords, HERE.
---
JB Love is ½ of  Q98.5's Lil Zim & JB In The Morning, weekday mornings from 5:00 a.m. to 10 a.m. Follow him on Twitter, Instagram, and Facebook.
Enter your number to get our free mobile app
KEEP READING: Scroll to see what the big headlines were the year you were born
More From WROK 1440 AM / 96.1 FM