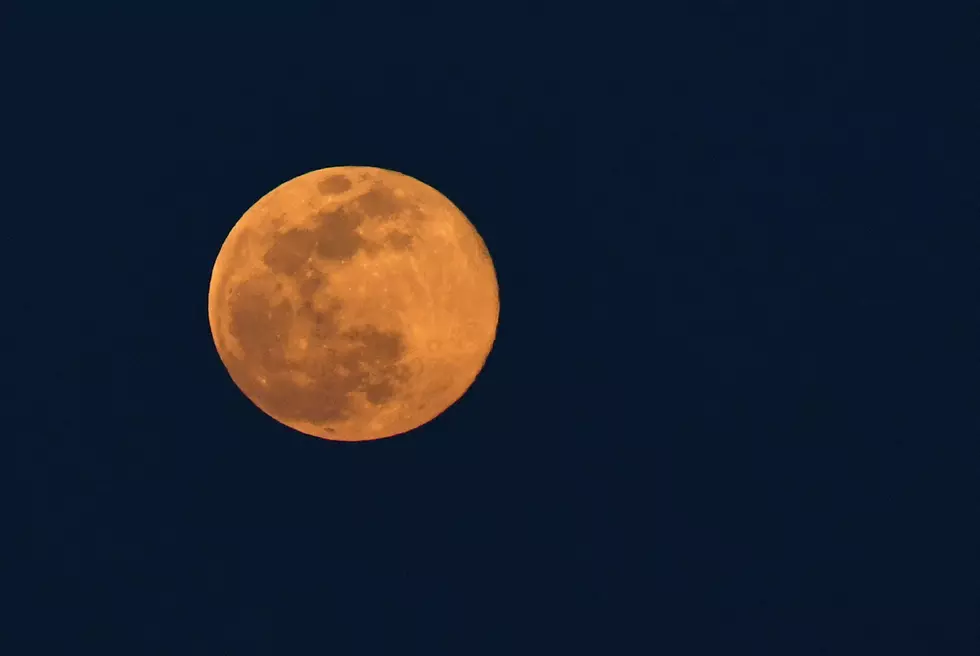 Did You Know April's Super Pink Moon Comes with Special Powers
Getty Images
Full moons happy every month, Super moons only happen twice a year. The first of 2021's super moons, is April's Pink moon.

Full moons have the power to work some magic into your personal and professional life. I am a very curious person and it wasn't until I was doing some surfing around looking for facts about February's Snow Moon, that I learned there's a list of things you should (and shouldn't do) during a full moon. You can see that list below. I'd never really clearly understood about how to try and harness some of a full moon's power.
The Farmer's Almanac says night of Monday, April 26, is when to catch a glimpse of the full Pink Super Moon. It will be visible after sunset and reach peak illumination at 10:33 P.M. CDT. Our teenage daughter has marked everything on our family event calendar and given us about 3 different 'perfect' spots to view the biggest Super Moon of the year.
For the best view, the almanac recommends finding an open area to watch as the Moon rises just above the horizon, at which point it will appear its biggest and take on a golden hue. Last year's Pink Super Moon was all we talked about, as we had been forced to the confines of our backyard during the first month of the COVID-19 pandemic.
Here's the list of all the full moons in 2021, courtesy of NASA.
Full moons are filled with energy and, if harnessed properly, they can bring about some positive changes in your life. Why not try a little something different to bring some good into your world.
You have about three days, before and after, to harness a full moon's effect on your life. Just try a few of these things and see what you're able to manifest.
---
Things you SHOULD do when there's a full moon
Meditate
Be sure to sit comfortably in a space where the moonlight is visible.
Release
A full moon is a great time for letting go of what's no longer serving you. Write down a list of everything you want to release from your life, and read them aloud.
Take a 'Moon' bath
take time to just soak. Add some salts to your bathwater. Candles, or even crystals, if you have any.
---
Things you SHOULDN'T do when there's a full moon
Start something new
It's a time for culmination during a full moon. Wait for the next new moon to start a new task, for now, just relax and reflect
Overwork or over stress
It's time to celebrate the achievements. And, don't stress about these rituals either. There is no right or wrong way, it's your intent that matters.
Make a life-changing decision
Emotions are heightened during a full moon and we all know how emotions cloud clear thinking.
Remember not to overthink all of this. Your intent is to try to manifest some additional goodness into your life. Thank you to MindBodyGreen.com for teaching me something new.
KEEP LOOKING: See What 50 of America's Most 'Pupular' Dog Breeds Look Like as Puppies
Steve Shannon is host of The Steve Shannon Show on 97ZOK. On the air weekday mornings from 6 to 10 a.m. and a special 'Rewind' show, featuring favorite moments from previous shows, on Saturday mornings from 5 to 7 a.m.. Follow him on Twitter, Instagram, and like his page on Facebook.
Read More: $6 Million Barrington Home's Amazing Two-Story Indoor Pool/HotTub
More From WROK 1440 AM / 96.1 FM