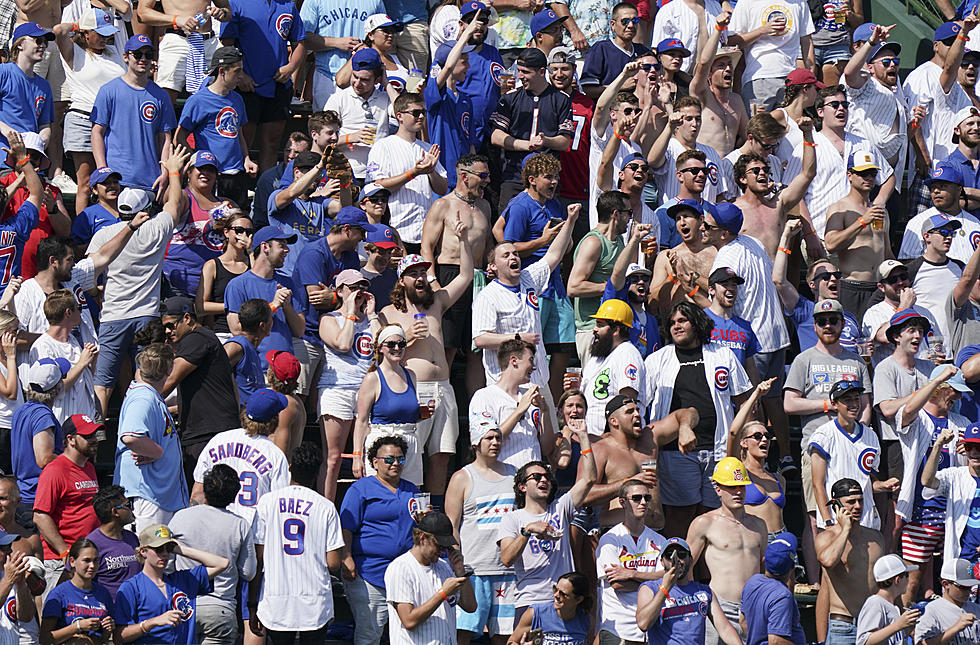 Cubs Fan in Bleachers Texting and Unaware of Approaching Baseball
Getty Images
Nothing quite like the bleachers at Wrigley Field. It's an 'anything goes' kind of experience. You just never know what you'll see... or NOT see.
Most of us would like to forget the Miami Marlins win on Saturday (6/19/21) at Wrigley Field. The Cubs were handed an 11-1 beating.
Early in the game, John Kim from the Chicago Tribune, snapped a few perfectly timed photos of a ball screaming its way into the bleachers.
HIs photos show just how wild and fun bleacher seats at Wrigley Field can be, but they also show that it may not always be the best time to be on your phone. A baseball it's on its way over the ivy and screaming into the bleacher's and head
Baseball and Texting Can Be Hazardous
John Kim's photo below could not be more perfectly timed. This girl is on her phone and COMPLETELY OBLIVIOUS to the baseball that appears to be about to knock her out.
And even better than the photo above, John Kim got two more photos of the aftermath. The first thing these other two photos better is that the girl that was texting was not hit by that ball. And, in her defense, she's not the only one not giving any of their attention to baseball game.
Take a Closer Look at What Happened After The Ball Enters the Bleachers
In the photo on the left, we see that texting girl lives to connect with friends another day. In the photo on the right we see, as Stephen Douglas of TheBigLead.com described,
"some beer in an indefinite shape searching for a new container."
And, what's with the guy sitting in front of texting girl, he's completely zoned out from the game.
KEEP READING: Here are 50 of the most famous sports goofs
Steve Shannon is host of The Steve Shannon Show on 97ZOK. On the air weekday mornings from 6 to 10 a.m. and a special 'Rewind' show, featuring favorite moments from previous shows, on Saturday mornings from 5 to 7 a.m.. Follow him on Twitter, Instagram, and like his page on Facebook.
More From WROK 1440 AM / 96.1 FM