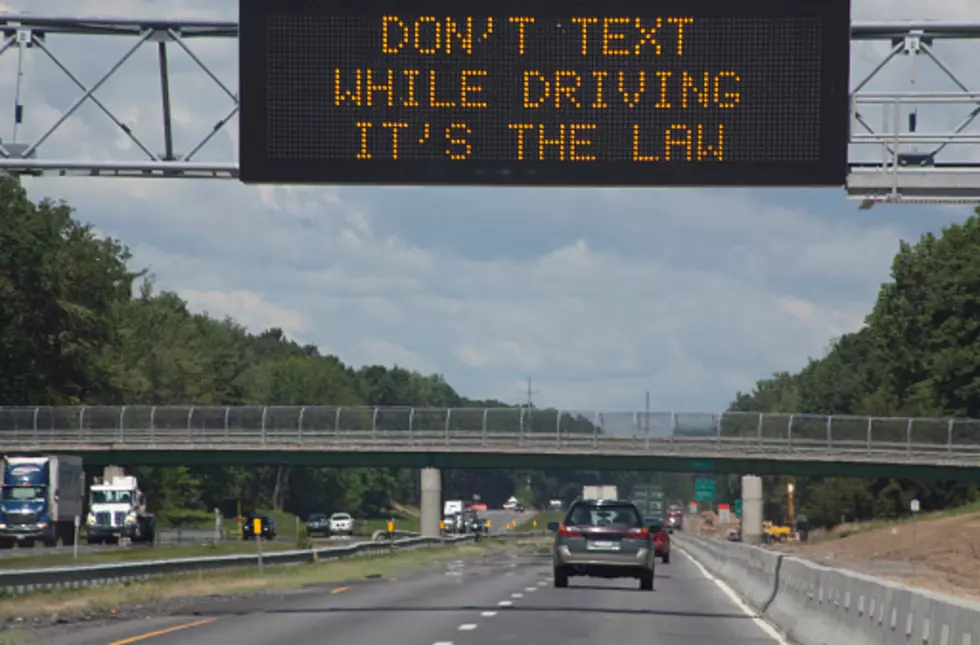 Texting While Driving Penalties Are Going Up In Illinois
Getty Images
The National Safety Council reports that cell phone use while driving leads to 1.6 million crashes each year and that nearly 390,000 injuries occur each year from accidents caused by texting while driving.
Now, like several other states, Illinois is looking to raise the penalty level for those who just can't seem to "put it down and drive."
House Bill 2386 would raise the penalties for crashes involving electronic devices which causes great bodily harm from $75 to $1,000 and a one year suspension of a driver's license.
State Representative Norine Hammond (R-Macomb), who introduced House Bill 2386:
This day and age we are attached at the hip, or in this case hand, to our cell phones. People need to understand that this can lead to grievous injury and even death while driving. It is simply not worth it and that's what this legislation is intended to hammer home. It is against the law to text while driving, but that doesn't seem to stop people.It is my hope that by increasing the fine dramatically from the $75 it is now, we can get drivers to think twice before looking down.
The bill passed the House 82-24-2 and the Senate unanimously. It's now on the way to the governor's desk to be signed into law.
More From WROK 1440 AM / 96.1 FM