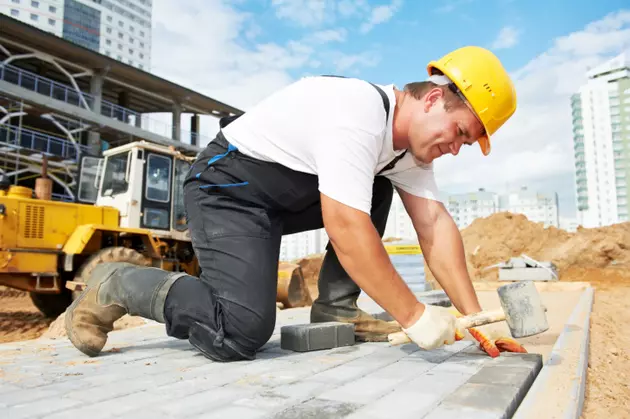 Crews Are Battling Winter To Have Wrigley Ready For Season
Dmitry Kalinovsky
Construction crews are working hard through the winter weather to have Wrigley Field renovations ready for the season opener.
I enjoy going to Cubs games at Wrigley Field, but I have to admit that the legendary stadium did need some serious renovations.
When the Ricketts family took over the team, they promised a couple of things to the fans. That was a World Series Championship and much-needed upgrades to Wrigley Field. They've done a great job so far.
Of course, it's going to take several offseasons to complete all the work on the old ballpark. This year, there has been major things done.
It's been a pretty brutal winter with cold, snow, and ice. How will this affect the deadline? It did concern me. If you walk by Wrigley, you can't really see the whole picture of what's going.
According to chicagotribune.com from January 13th, 2018, "A Cubs official confirmed that the work is on schedule, despite the cold weather." 
That was good news. I felt better about the situation.
Then I found a Twitter account called Wrigley Aerials. They post pictures of inside the Cubs home field from the air. It looks like there is still a lot to be done in a few shorts weeks before game one. Check out their photos HERE.
It really makes me wonder.
What do you think? Will it be ready to go?
"The entire site is very busy. Scaffolding and shrouds come up and down, new trenches as needed, there was always something going on."
In the past during renovations, some areas of the stadium weren't quite ready for opening day but they were still able to play the games there. If anything, hopefully, that's the case. Otherwise, I hope they have the Brewers and White Sox on speed dial.
Sounds like the club is planning on everything being set to go.
No matter what, I'm very excited for this upcoming year.
---
Video: Cheap Trick vs Poison
More From WROK 1440 AM / 96.1 FM