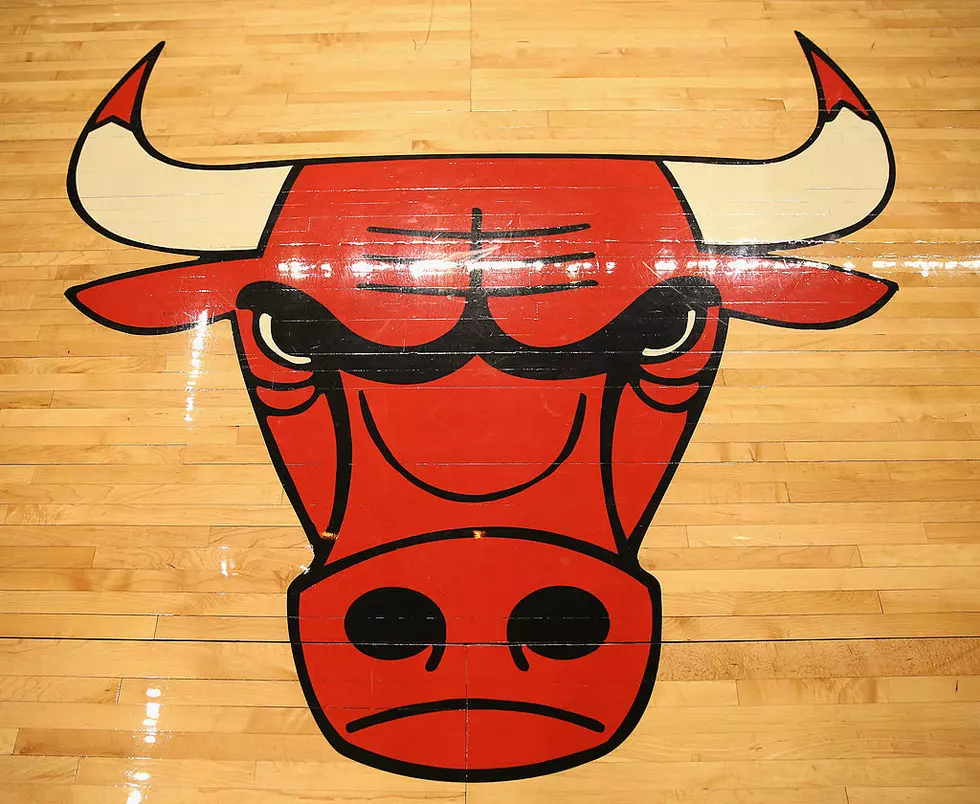 Chicago Bulls Ticket Sells For Just Less Than Half A Million Dollars
Getty Images
If you go to Ticketmaster, tickets for tonight's Bulls/Bucks game will cost you a couple of hundred bucks tops, and that's a little more than they have demanded in the past, It's a healthy sum, but no where near as much as someone recently paid for a Bulls ticket, to a game that already happened.
A Bulls ticket from 1984 recently became the second most expensive sporting ticket ever sold in the world when it was sold at auction for a jaw-dropping $468,000.
The Bulls were playing the Washington Bullets the night of October 26, 1984. It also happened to be the debut of their rookie and third overall pick, Michael Jordan.
According to Action Network, one man lucked out by not having anyone to go to a basketball game with.
A man named Michael Cole didn't have anyone to go to the game with him to see Michael Jordan's debut on Oct. 26, 1984. He somehow kept the full unused ticket in tact. Doing that paid dividends as his debut is the only full version of the debut that PSA has graded.

The fact that it's a season ticket holder version and in red, instead of blue, widens its appeal.
This ticket is one of three Michael Jordan tickets that show up in the top ten list of most expensive tickets ever sold.
Here's the complete list.
1. Jackie Robinson Debut - $480,000 - This ticket is one of two Robinson debut tickets graded as high as two by the PSA.
2. Michael Jordan Debut - $468,000 - The one described above. Much more valuable because it was a season ticket holder's "red" version.
3. Michael Jordan Debut - $264.000 - Graded a little lower than the previous card and in the less coveted blue color.
4. Tom Brady Signed Debut - $175,000 - Note: Brady only went 1 for 3 in his debut and lost 34-9 to the Lions.
5. Game 3 of the 1903 World Series - $175,000 - Originally owned by Charlie Sheen, this was a ticket to the first ever World Series.
6. Michael Jordan Debut - $160,000 - A rainbow Tickettron version of the Jordan debut, this ticket was sold privately to a group of 655 investors.
7. Tom Brady Signed Debut - $153,600 - Many collectors feel that this card is a better specimen than the one that is higher on the list. A real steal for the owner.
8. Tom Brady Signed First Touchdown - $144,000 - This happened following his debut when the Patriots were playing the Chargers.
9. Mickey Mantle Debut - $141,395 - Mantle's 1951 debut in Yankee Stadium.
10. The First Masters $118,599 - Sold long ago. Many experts believe it could move up this list if it ever shows up in a auction house again. Original price was $2.20.
LOOK: Here are the 10 US golf destinations with the most courses per capita
Discover where you can find the best access in the country for your pick of courses, the unique terrain that lends itself to world-class golf, and what makes select clubs noteworthy.
Photos of Marvel Exhibit at Museum of Science & Industry in Chicago
Photos of Marvel Exhibit at Museum of Science & Industry in Chicago
More From WROK 1440 AM / 96.1 FM