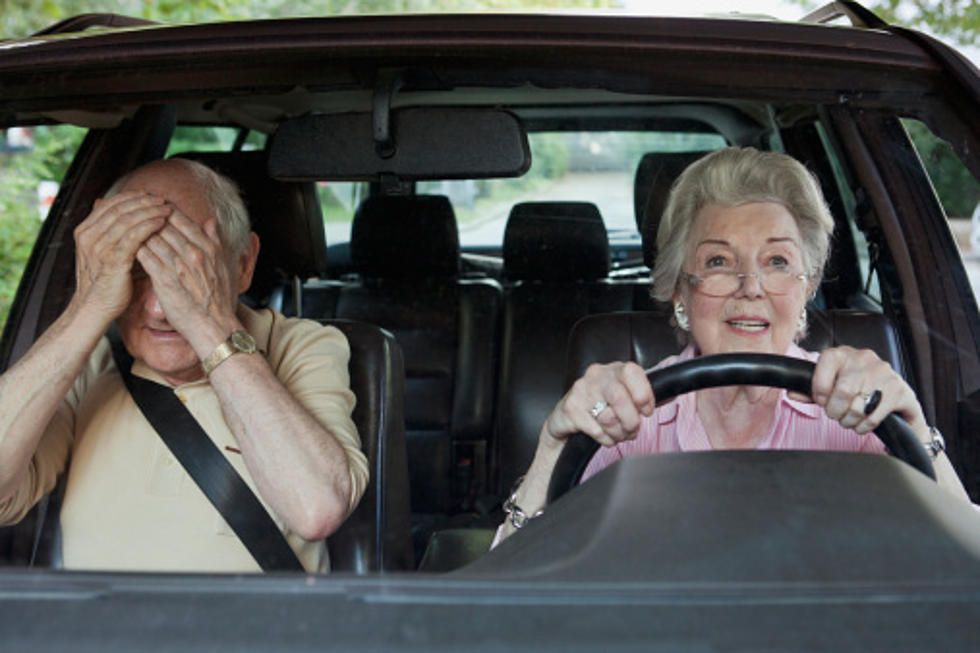 Among The Worst: New Study Says Rockford Drivers Really Suck
Getty Images
Having lived in this area for almost my entire life, I find the suggestion that Rockford and Rockford area drivers are tops in the state for being worst in the state really unsurprising.
The way I have it figured, if I got a nickel for every time I've been stunned, shocked, and/or horrified by what I've seen drivers in this area do, I'd have enough to easily afford a limo and driver so I could avoid dealing with some of the truly awful drivers we see every single day.
But, I don't have a nickel for each of these encounters, so I'm stuck with having to deal with these motorists, just like you are.
Some Number-Crunching Has Been Done To Determine Where The Absolute Worst Drivers In Every State Are Located, Right Down To Their Home Towns
ConsumerAffairs.com used data from the U.S. Department of Transportation to come up with their rankings, or "Crash Score." That data includes the number of fatal crashes, the number of fatalities caused by bad drivers, the number of fatalities due to driving under the influence, and the prevalence of speeding in fatal accidents.
Before we get to Rockford's numbers, let's look at the American city that takes the title of having the worst drivers in the country. Any guesses?
Pat yourself on the back if you said Memphis. Memphis has a crash score of 86.6.
Recent data from the U.S. Department of Transportation paints a sobering picture of driving conditions in Memphis. In the last recorded year (2021), bad drivers caused 203 fatal crashes in Memphis, more than any other city. (Chicago had 118, and New York City had 107.)

During the same time period, bad driving caused 19,087 fatal crashes in the U.S. This means about 1% of all fatal car crashes caused by bad driving happened on Memphis streets.
As For Rockford, We Take The Title Of Worst Driving City In Illinois With A Crash Score Of 45.4
And, we also sit in the #11 position overall of worst driving cities in the entire country. Take a little solace in knowing that Memphis drivers are almost twice as bad as Rockford drivers, if that helps. Rockford's numbers, courtesy of ConsumerAffairs.com:
Bad Driving Fatal Crashes (per 100,000 people): 10.8
Total Car Crash Fatalities (per 100,000 people): 21.0
Fatalities Due To Positive BAC (Blood Alcohol Content): 5.4 (per 100,000 people)
Fatalities Due To Speeding (per 100,000 people): 8.1
You can read the full study here.
LOOK: The longest highways in America
LOOK: Here are the states where you are most likely to hit an animal
Hitting an animal while driving is a frightening experience, and this list ranks all 50 states in order of the likelihood of such incidents happening, in addition to providing tips on how to avoid them.
More From WROK 1440 AM / 96.1 FM