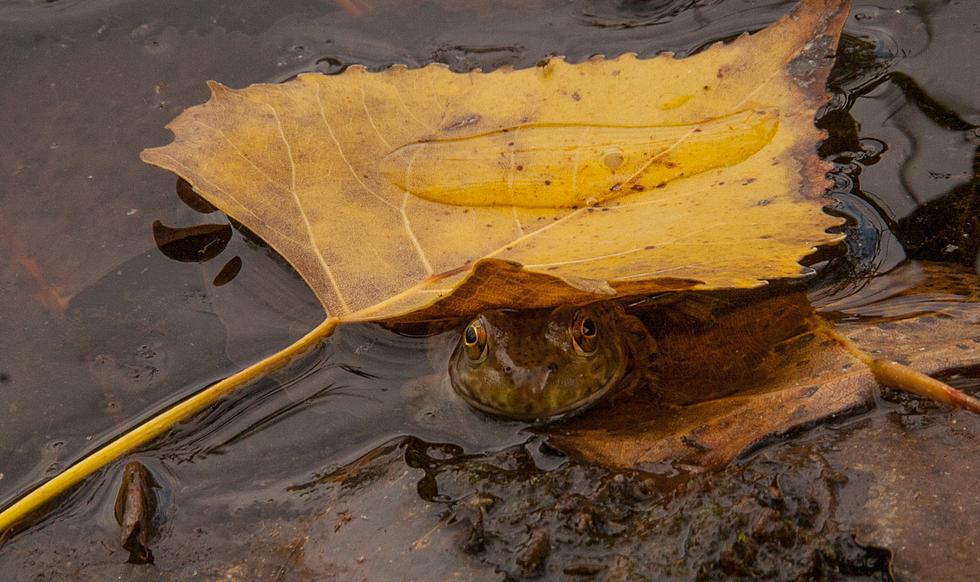 5 Amazing Spots in Illinois for Some Fun Leaf Peeping
Forest Preserves of Winnebago County via Facebook
These spots are perfect for the fall foliage photos you want. These camera-friendly locations are also close to fun things to do after the photoshoot.

The month of October brings the most beautiful of transitions. The changing leaves are everywhere. Fall, in many ways, pulls us to the outdoors even more than spring or summer.
Fall is All About Sippin', Dippin', Pickin' and Shootin'
Those words accurately describe what factors into most of our fall weekend plans. Sipping great coffee or cider, dipping cider donuts and picking apples at an orchard.
The other 'must-do-in-fall' activity is getting photos of nature's stunning transformation.
Are you a Leaf Peeper?
Leaf peeping is an informal term in the United States and Canada for the activity in which people travel to view and photograph the fall foliage in areas where leaves change colors in autumn .
We think these 5 spots provide some of the most beautiful leaf peeping in Illinois
Pere Marquette State Park
Located just north of Grafton, Illinois, Pere Marquette State Park spans over 8,000 unbelievably beautiful acres. The southern Illinois park sits right in the middle of where the Illinois and Mississippi rivers meet.
---
Morton Arboretum
Morton Arboretum in Lisle, Illinois has 4,100 types of trees on 1,700 acres, you can surround yourself with fall foliage. Sixteen miles of trails. Be sure to look for the trolls while you're on your walk.
The arboretum also hosts a Fall Color Festival that includes a glass pumpkin patch exhibit, an outdoor walking play, family jack-o'-lantern hike and fall foliage walking tour.
---
Anderson Japanese Garden
Anderson Gardens in Rockford, Illinois is an authentic, high-quality twelve acre Japanese Garden that offers a place of reflection, serenity, renewal and AMAZING photos.
---
Forest Preserves of Winnebago County
Dedicated to protecting and preserving natural beauty, the Forest Preserves of Winnebago County encompasses more than 10,500 acres of woods, streams, cliffs, prairies and dells.
Pecatonica River Forest Preserve is home to a 130-year old limestone barn surrounded by the county's only mature black maple forest.
Kishwaukee Forest Preserve
Kishwaukee Gorge
---
 Galena
Galena, Illinois is one of the coolest small towns to visit in America. This is a town with a great flair for preservation. Most of this town is on the National Register for Historic Places and they all look spectacular.
Chestnut Mountain in Galena.
You'll find plenty of great places to stop and leaf peep on the drive to Galena.
Finding a fun and gorgeous place to shoot some pics in Galena is not a tough task. Almost no place is more beautiful AND fun in the fall than Galena, Illinois.
Check out 5 Amazing Spots in WISCONSIN for Some Fun Leaf Peeping
31 Photos Proving There's No Illinois Town More Beautiful Than Galena
20 of the Best Day Trips to Take From Illinois
5 of the Most Amazing Apple Cider Donut Trips in Illinois
Fall seems to be the season most of us think we'll start exercising to lose the summer excess, but hold on, not so fast. You have to get a sack of donuts first.
More From WROK 1440 AM / 96.1 FM