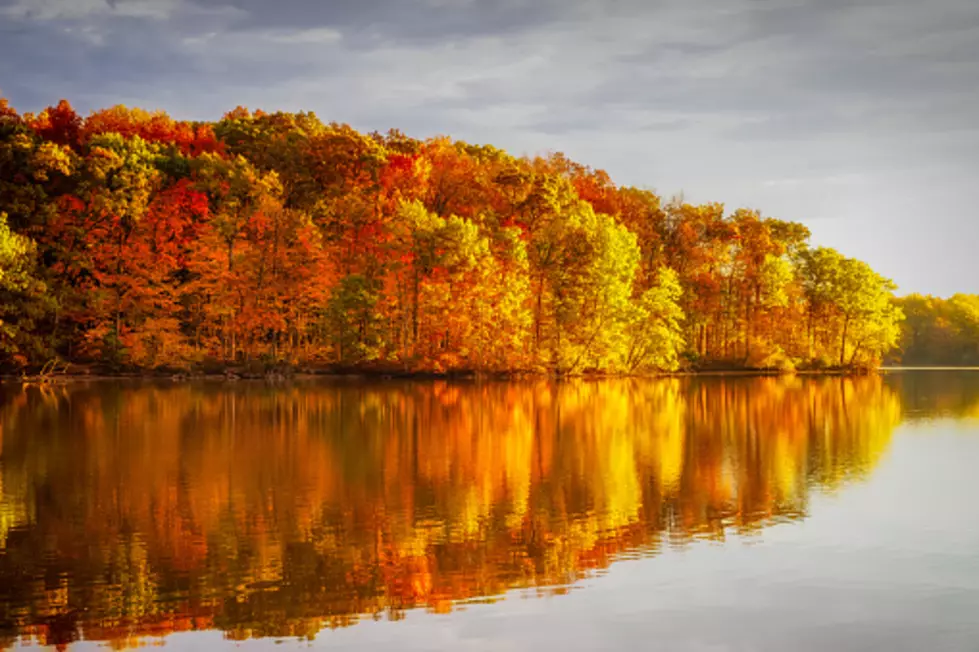 These Spots Are Illinois' Best For Seeing Fall Colors
Getty Images
The recommendations come from EnjoyIllinois.com, but you may have some spots around the Rockford area that you prefer.
Personally, I think one of the most beautiful fall-colors rides you can take is jumping on Route 2 along the Rock River and heading south of Rockford toward Byron, Oregon, Grand Detour, and Dixon. The colorful bluffs are stunningly beautiful around this time of year.
EnjoyIllinois also thinks pretty highly of the fall foliage here in Rockford, as they've named Anderson Japanese Gardens as one of their 11 favorite spots:
At Anderson Japanese Gardens, you'll find a meticulously landscaped, colorful environment that'll invigorate your soul. Take a stroll through the grounds to view some of the most scenic foliage in Illinois, like the alluring Japanese maples with their crimson-colored leaves. And don't forget to peer into the waters or you might miss the radiant golden orange scales of the garden's resident koi.
Some of the other spots that EnjoyIllinois highlights on their list:
Though better known for its antique architecture, Galena is set against a backdrop of amazing fall colors. For the best scenery, stroll through the hills near the historic district. From there, you'll get a panoramic view of the vintage buildings as they peek between the most picturesque autumn leaves you've ever seen. You'll swear you're living in a storybook.
Stretching for over 550 miles along the length of the state, from Galena to the Cahokia Mounds, the Great River Road spans a diverse range of topography. This makes it the ideal route for viewing Illinois' full spectrum of autumn colors. Ash, hickory, maple, and oak trees line the bluffs overlooking the river adding resplendent shades of red, orange, and yellow that reflect beautifully over the water.
Meeting of the Great Rivers:
Illinois is blessed with majestic riverfront landscape to view the autumn colors. Nowhere is that more evident than at the Meeting of the Great Rivers. This scenic roadway nestled by the rolling waters of the mighty Mississippi, Missouri, and Illinois Rivers puts on a dazzling natural display of colorful trees plants, and birds that'll leave you in awe of the season.
Everything about autumn at Garden of the Gods is epic—especially the colors. High atop the towering rock formations you'll see stunning views of the changing leaves across Shawnee National Forest. Visit early in the morning or after a light rain to see the mist roll over the horizon and add a moody, autumnal filter to the pristine wilderness.
Oh, yeah. I've heard that New England has some pretty okay scenery, too. If you want to drive all that way...
More From WROK 1440 AM / 96.1 FM