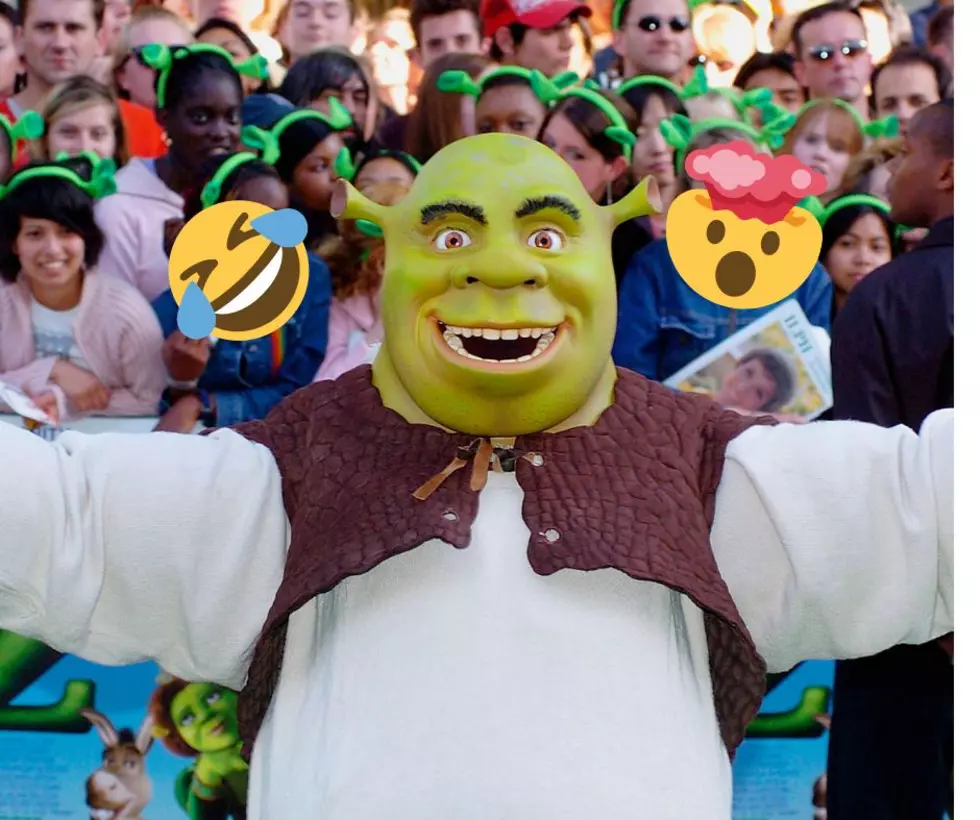 Did You Know Wisconsin Celebrated All Things Shrek With Festival?
Canva
The best unique festival in Wisconsin that you never knew existed.
What Is A Shrek?
If you're reading this article, then you're most likely a fan of Shrek or at least familiar with the character. In case you're not and just curious, I can help you out. It's an animated movie series about an ogre named Shrek.
Shrek sparked a motion picture phenomenon and captured the world's imagination with...the Greatest Fairy Tale Never Told!
What Is Shrekfest?
There are some strange festivals out there but this one has to be near the top of the list for uniqueness. I give the fans credit for their dedication.
Shrekfest is an annual festival celebrating self-love and counterculture, featuring the main ogre himself, Shrek.
Details About Shrekfest
Shrekfest is being held on Saturday, September 3rd from 3 pm to 9 pm at Humbolt Park (3000 South Howell Avenue) in Milwaukee, Wisconsin. There will be live music, a screening of the movie, and games including a roar contest, a costume contest, an onion eating contest, and a raffle. Shrek-themed arts and crafts activities are available. The event is held outside and it's rain or shine. Free admission to enter.
It's not officially affiliated with the film or any other Shrekfests out there but it still looks like a good time. There is some great Shrekfest merchandise available.
For more info about Shrekfest, HERE.
READ MORE: 25 Companies You Might Not Know Are Owned by Disney
Popular Child Stars From Every Year
Below,
Stacker
sifted through movie databases, film histories, celebrity biographies and digital archives to compile this list of popular pint-sized actors from 1919 through 2021.
More From WROK 1440 AM / 96.1 FM