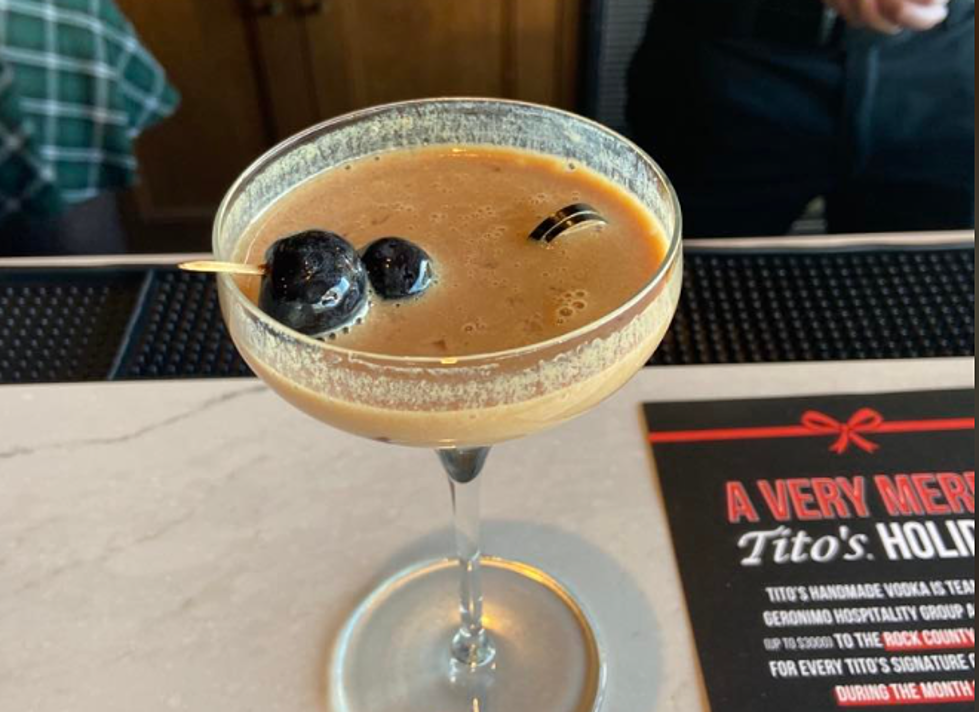 Wisconsin Rooftop Bar Selling 'Ho! Ho! Ho!' Martinis to Support Charity
TSM
When a cocktail is called 'Ho! Ho! Ho!,' you have to try it.
It's December. It's time to be festive, it's time to celebrate, but sometimes that's stressful.
I don't know about you, but when I'm stressed out, I like to meet my friends for a cocktail or too, especially if it has a fun name.
If you've been watching Good Day Stateline, you know we're smack dab in the middle of the GDS Holiday Gift Guide.
Which means every night we're taking you somewhere in the Stateline to do a little holiday shopping, and today we went out to Beloit to shoot episodes for next week.
We spent all day at the Hotel Goodwin and we'll show it off starting next Wednesday, December 8 at 5:30pm on FOX39.
The bartender at The Rooftop at Hotel Goodwin, John, made a drink called 'Ho Ho Ho,' which is on their 'A Very Merry Tito's Holiday' menu.
Also on the menu... The Yule Mule and Feliz Navidad.
But we had to have the Ho! Ho! Ho!
I didn't ask, but I'm wondering if they chose this name because there are only three ingredients and they are equal amounts... much like the word, Ho!? I could be stretching but whatever the reason it's delicious.
A mix of vodka, chocolate liquor and cherry liquor and some deep red cherries atop, this girl will be back for one before the year is over.
And, every Tito's holiday cocktail they sell this month means another dollar donated to the Rock County Cancer Coalition.
Cheers!
25 Famous People You Didn't Know Were From Wisconsin
Check out this list of celebrities from the dairy state.
CHECK THEM OUT: 100 years of Christmas toys, gifts and fads
More From WROK 1440 AM / 96.1 FM